Zambia: Community development and training
WHO IS THIS SHIPMENT HELPING?
While Zambia is a nation of relative stability and positive growth, almost 80% of people in rural areas are still living in poverty. Our partners on this shipment believe education is the key to breaking the poverty cycle for those in their community. They run educational programmes from preschool to high school graduation that have seen more than 8,500 students pass through since 2005. They also have projects in human trafficking prevention and rescue and sports for youth.
The Covid-19 pandemic has plunged thousands of already-poor people into food insecurity, so our partners have seen a need to launch school and community feeding programmes, as well as Covid-19 community education.
This is Crossroads' second shipment to these partners. They spoke with enthusiasm about the impact of the first shipment, which reached thousands of people in their community. Now, with the success of their schools and other initiatives, they want to expand their programmes. They expect a boom in school enrolments after Covid school closures, and they also plan to open a school health clinic, as well as set up a tertiary institution to give opportunities for further education for those who have now benefited from secondary education.
Their wishlist for this shipment includes medical equipment for the new clinic, more furniture and school furniture for classrooms, electronic goods and electrical appliances for their school programmes, and more.
---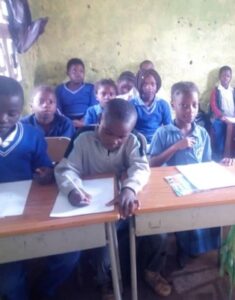 Furniture leads to higher enrolments
Crossroads' previous shipment included school furniture, which was a valuable gift to the students in our partners' care. "Before the arrival of the shipment, school children used to sit on the floor during classes," they wrote, "but after we received furniture from Crossroads, they now have chairs to sit on and desks to write at. This encourages non-attending children to enrol in school."
---
Webster's story
Webster is a village farmer who grows beans and cassava  – just enough to feed himself and his small family. When our partners spoke with Webster about what it meant to receive goods from Crossroads' previous shipment, he said it was life-changing. He told them that he and his neighbouring villagers can usually only afford to buy a small number of clothes once a year after selling their annually harvested produce.  For some children from rural villages, a lack of clothing and the supplies needed for the classroom means they can't attend school.
Goods from this shipment will equip our partners to help more people like Webster and the families in his village.
---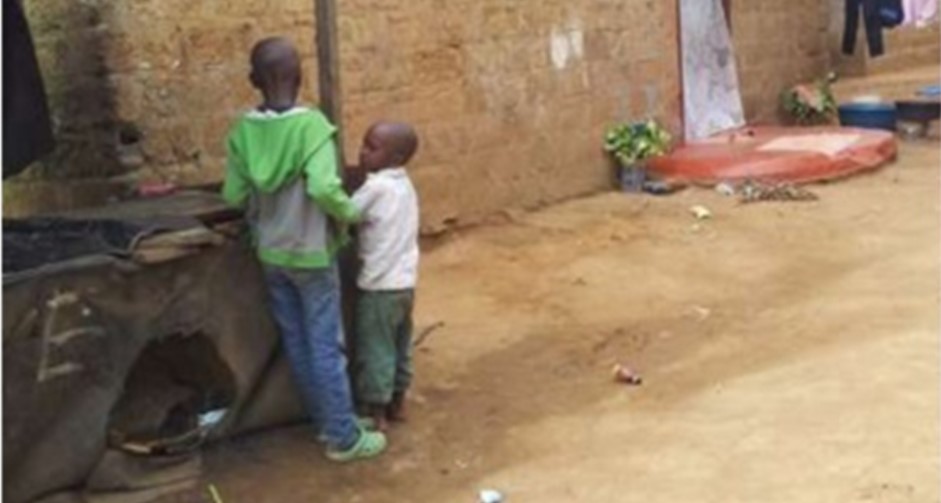 Two children play outside their home in a Zambian Village. Sports programmes run by our NGO partners aim to engage such children and give them opportunities that might otherwise be out of reach.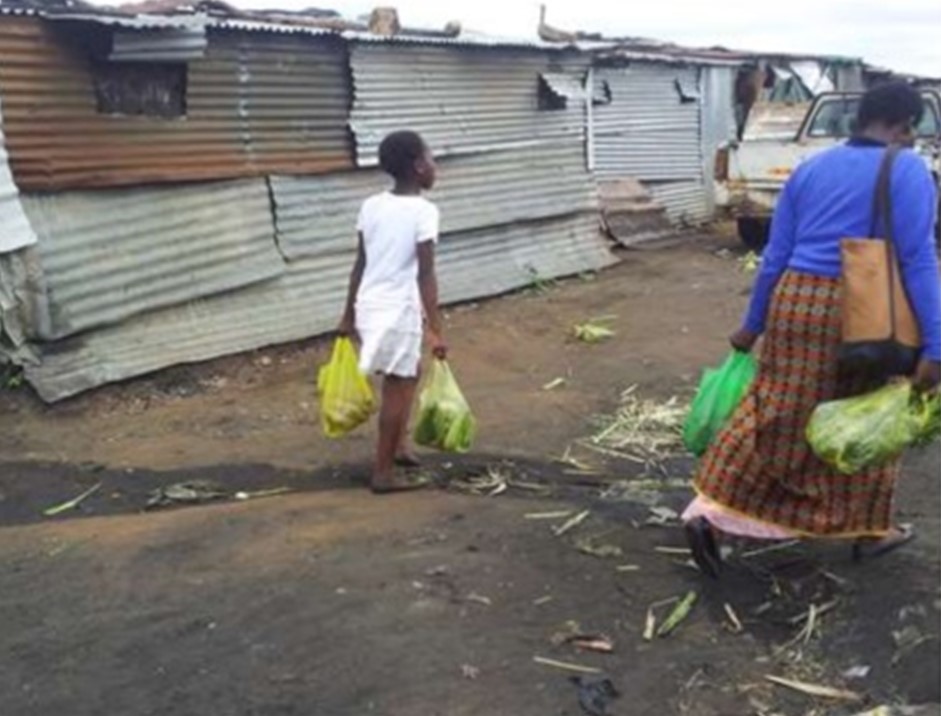 With poverty rates high in rural areas, for many families even purchasing basic necessities can be a daily struggle. This has been exacerbated by Covid-19.
S5030A