Zambia: Care and Rehabilitation for Prisoners and Families
SHIPMENT FEEDBACK
When prisoners are released in Zambia, all too often they enter a new state of imprisonment, locked into poverty, as they find nobody will employ them, and they can be shunned by family and community. This leaves thousands of former prisoners without any way to rebuild their lives, even when they are ready to work hard and make a fresh start. "Most of them are destitute," write our partners.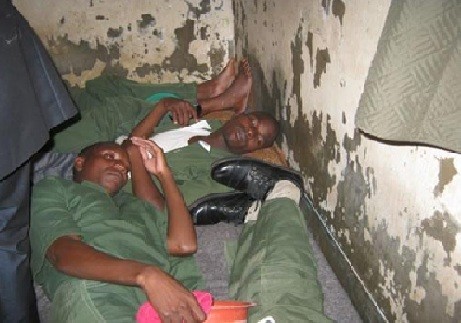 Life in prison: "The conditions in or places where inmates sleep can bring tears to a person," wrote our partners. "Their clothes are mostly in tatters. They usually do not know where the next meal is coming from. The wives either turn to prostitution and 90% of the prisoners find their wives re-married and their families scattered when they get released from prison. Many of their children do not go school due to stigma and lack of clothing."
Crossroads shipped to an NGO partner who works in nearly all Zambia's major correctional facilities, to give prisoners counsel and support, as well as meeting material needs of those who have nobody to bring clothing, blankets or medicines. For prisoners who are released, they help with advice, material goods and small business loans to help people start again.
"You have touched the hearts of prisoners, ex-prisoners and their families. The joy you have put in their hearts will remain for a long time." – NGO staff
Our shipment was a huge boost to our partners' operations. It included a large quantity of clothing, which is now being distributed to prisoners who have very little. "Their clothes are mostly in tatters," our partners said.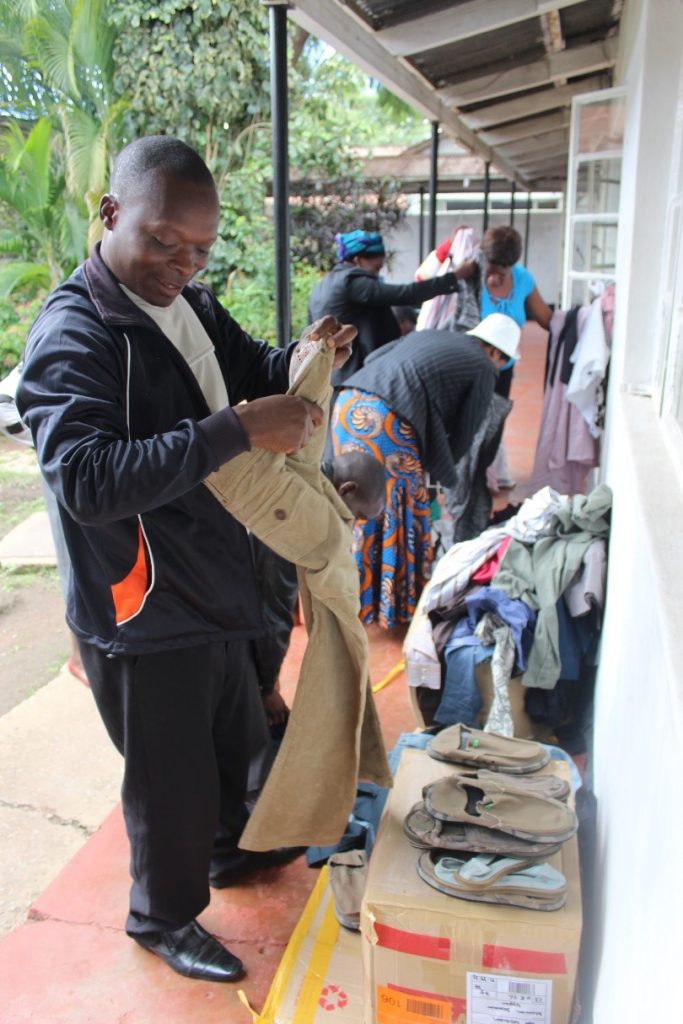 A fresh start: New clothes from Crossroads' shipment are helping prisoners, ex-prisoners and their families rebuild their lives from the ground up. Our partners help the rehabilitation process with counselling, small loans and small business support for ex-prisoners.
Those released from prison quite often emerge with no possessions at all, and need support finding their place again in the world, determined to start afresh. New sets of clothing and business suits from our shipment are helping them regain a sense of dignity, and to present well for job interviews or important community events. Our partners also distributed clothing to wives and children left on the outside struggling on low income, often highly stigmatised by their community.
"The offices look very gorgeous…they have been transformed. The organization has saved more than US$7,500 in furniture and computers." – NGO staff
Also included in the shipment were computers, office furniture and other goods that equipped their offices, helping them do their work better and more efficiently. "This has boosted and motivated moral of the organisational staff," wrote the director.
Thank you for helping Crossroads serve some of society's most neglected. We are so grateful to all donors and volunteers who contributed to this shipment.

Offices transformed: Computers, office equipment, furniture and other goods for our partners' offices were a great encouragement and a strategic investment in their work.

Clothing and essentials from the shipment are helping our partners reach out to the children of prisoners and ex-prisoners. Often these children are impoverished, stigmatised and may miss school for lack of clothing. 
Reference No. : S3767