Feedback:
As a nation, Liberia is still suffering deep social and economic wounds from a civil war that ended in the early 2000s. Violence and assaults are sadly common. A government study found that over 60% of women aged 15-49 in Liberia have experienced physical violence. Often, with high unemployment rates, youth are turning to crime because they feel hopeless.
This shipment was Crossroads' third to an NGO in Liberia who reaches out to children and youth at risk. When they were first established, they ran programmes to solve youth crime problems, but they soon realized they had to get to the root of why youth were turning to crime. They decided that education and mentorship were the answers, helping open more doors to youth so that they wouldn't feel like crime was the only way to survive.
We shipped computers, furniture, clothing and shoes, electrical and household goods, school supplies, toys and other goods that they are now using strategically in their projects.
Impact of the shipment included:
Equipping a newly built vocational training centre with furniture and computers, saving them many thousands of dollars.
Goods to expand their street library, reaching community children and youth with educational workshops and literacy skills
Furniture for student accommodation to house more than 300 students at a time.
Clothing for vulnerable community members struggling to afford basic necessities.
The goods from Crossroads were so strategic in improving their projects to a high standard that the organisation secured funding from the United Nations for new projects with youth.
We are pleased to have been able to give an investment of goods once again to support these trusted partners in their work with children and youth at risk in Liberia. We're grateful to all who contributed to make it possible!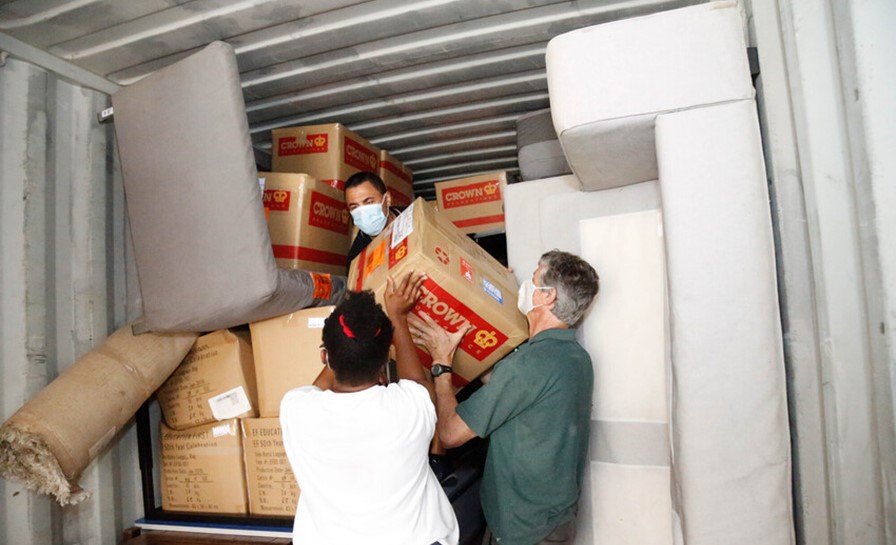 Crossroads' volunteers load the shipment at Crossroads village in Hong Kong.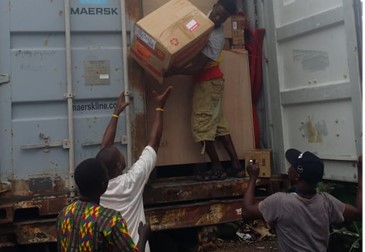 In Liberia, community comes together to help unload the shipment at our partners' headquarters.
---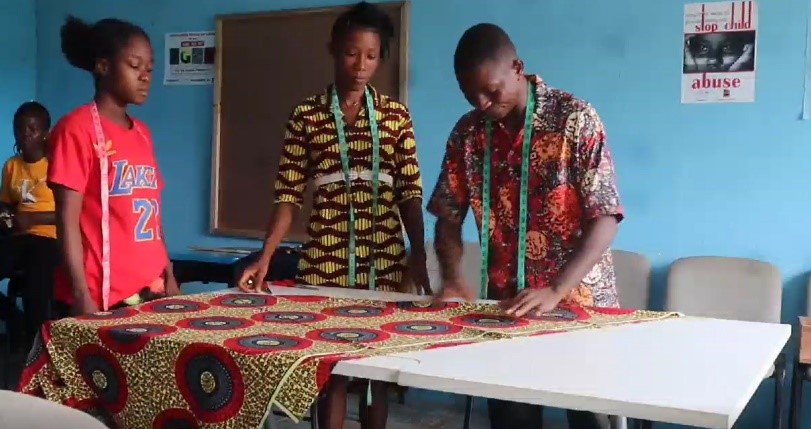 Furniture other goods from the shipment have helped bring to life a new centre where our partners offer job skills training, life skills and anti-violence workshops, and educational activities for children.
---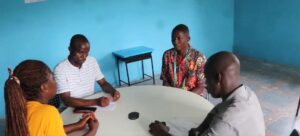 "At first, the centre was so empty. So when these things came in, we felt so good!"
Bill, NGO centre supervisor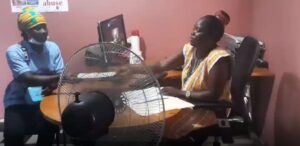 "I didn't have a desk, to do my work in birth registrations. I didn't even have a chair. This has made my burden far less."
Mouna, social worker
"Before, we were doing our work on mobile phones, or working from our home. My first day at work after the donations was so happy!" Joseph, NGO centre supervisor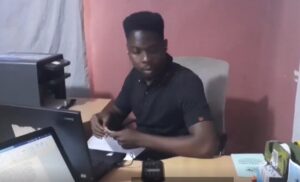 "The impact on my work has been massive. We've been able to launch new projects."
William, IT/Comms manager
---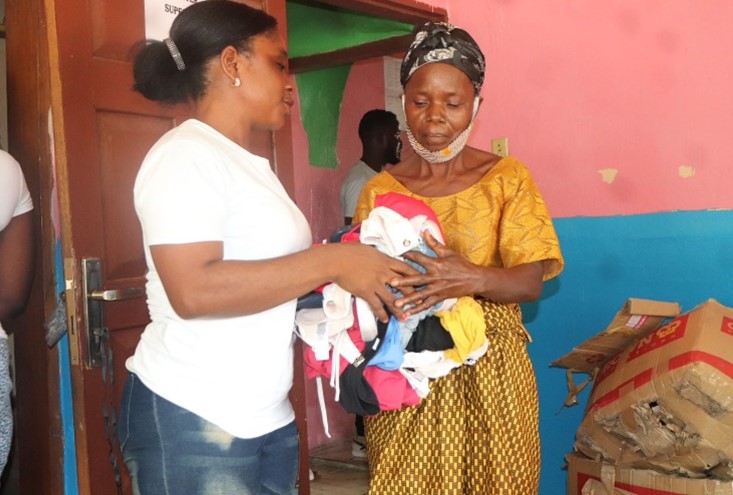 Hundreds of impoverished families were reached with shoes and clothing from the shipment, relieving some of their burdens.
---
S4381B