Ukraine: Rural community development
Rural community development
The Ukraine is one of Europe's poorest nations and has particularly struggled in
recent years with a recession and conflict. When it comes to funding and
upgrading hospitals and schools in Ukraine, the smaller rural towns and villages
are often left behind.
Crossroads has partnered with an organisation in the Ukraine with projects in
health, education and care for people with special needs, particularly those in
villages that might otherwise miss out on essential services. When their local
government area was expanded to include three more townships and the
surrounding villages, the work they had already done was quickly noticed, new
requests for assistance flooded in and our partners once again reached out to
Crossroads for help.
This shipment will include household, school and hospital furniture, medical
equipment, flooring for bare concrete floors, musical instruments, sporting
goods, computers, electrical appliances and more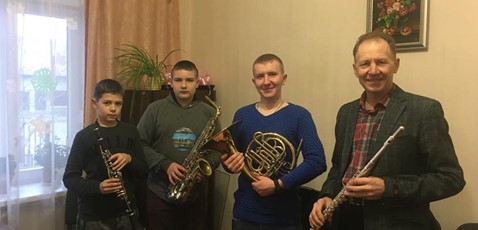 One district music school needed to provide tuition for all local children but they did not have enough instruments. Musical instruments and other items from Crossroads' shipments help fill the gap, giving opportunities to underprivileged students.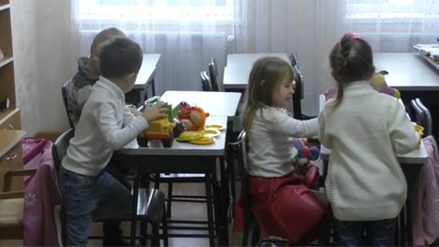 Children in a village kindergarten get a preview of some of the educational toys sent in a previous shipment from Crossroads.  The parents and teachers also appreciate all the clean, sturdy furniture. This shipment will include more school furniture to upgrade under-resourced village schools.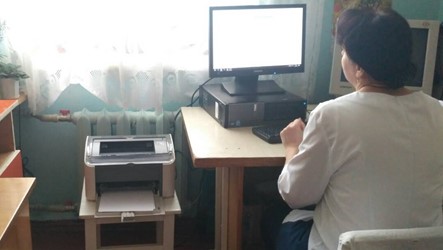 Computers and peripherals like printers sent in our previous shipments to these partners have enabled the clinics and hospitals that received them to streamline and improve treatment as staff no longer need to search and write up card files and can also do research online instead of going to a university library.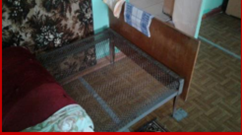 Ukraine's doctors and other medical staff are known for being well-trained and working devotedly even in severely under-resourced conditions.
Funds were provided to upgrade the buildings in the region where our partner works, but nothing for furniture or equipment. Much of their furniture was decades old and very run down (pictured above). So, when Crossroads sent a shipment full of hospital beds like those below, they were greeted with overwhelming gratitude.  Our partners said, "There are no such beds made or available locally!"  The fully adjustable beds have already benefited hundreds of patients.
This shipment will include more goods to give urgently-needed upgrades to health and educational facilities, as well as other institutions.
S4642D