Uganda: Health, Care and Job Creation
SHIPMENT FEEDBACK
Poverty in Uganda is a widespread issue, with almost 40% of the population living on less than US$1.25 per day. Even those in permanent employment are not exempt from the difficulties of poverty as over 50% of workers are regarded as 'working poor', earning less than US$3.10 per day. Perpetuating this issue of poverty is a lack of opportunity for young people to develop skills, which makes finding a job a difficult task and contributes to Uganda's low ranking of 162 out of 189 on the Human Development Index. Compounding these problems further, Uganda is still battling the HIV/Aids epidemic, which presents numerous challenges for often underequipped health centres.
Our NGO partners in the region run a variety of programmes that seek to tackle Uganda's problems head on. In order to do this, they operate in three main fields: health care, home care and skills training. Since 2006 they have been working to improve health education and awareness in communities, they have been caring for abandoned children and providing shelter to the homeless, and they have been partnering with schools to improve education and empower people with the skills to start their own businesses. In all of these efforts, this shipment has been of invaluable assistance.
"After receiving the shipment many of our challenges were reduced. We were overwhelmed with the items given to us and they have saved us a lot of expenses" – NGO Director

(Above 1st) Gym equipment, which has allowed a new business to flourish in the community, is unloaded upon arrival with our partners. (Above 2nd) Children in our partners' care receive new toys and games, some of which have been used to improve their daycare facilities.
The goods sent in this shipment have had an amazing impact on the lives of many beneficiaries, improving health, education and providing basic comforts to those who needed them most. Here are just a few examples:
Shoes, clothes and bedding have been donated to the homeless and abandoned children in our partners' care.

Neck holders, surgical blades and medical supplies have been provided to a key local health centre.

Reading books, stationery and school materials have improved the quality of local classrooms.

Gym equipment and food processing equipment have allowed previous unemployed youths to found their own businesses, giving them the ability to provide for their families.
These are just a few examples of the lasting impact that this shipment has had. We, our partners, and the beneficiaries of these goods are sincerely grateful for your support – without it, projects such as this would not be possible.
---
PHOTOS OF THE GOODS IN USE
"We really appreciate the donations because the shipment has seriously changed the lives and behaviours of many people in our local communities. Literacy levels have increased, health has shown a remarkable improvement, and many children who were not going to school can now go comfortably. Thank you" – NGO Director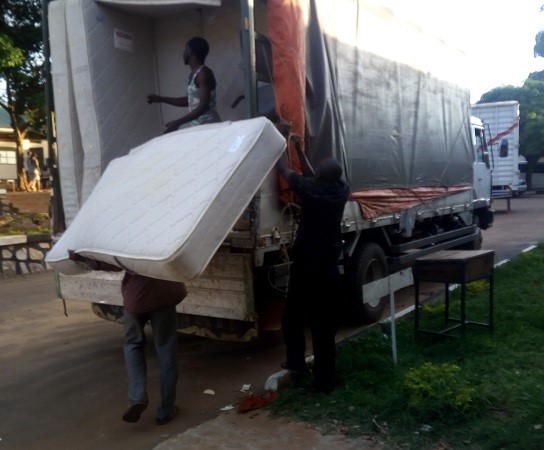 Reference No. S4145