The Gambia: Rural community support
FEEDBACK:
Covid-19 has had ripple effects through rural Gambia. Village markets were forced to close as part of social distancing measures, which seriously impacted food security for people in poverty. Most Gambians live in rural areas, where poverty levels are very high, leading to high maternal, child and infant mortality rates. Amidst this, the country has recently experienced a devastating rainy season, leaving many families with homes destroyed. More than 114,000 people have been affected.
Crossed shipped to partners in Gambia whose focus is to improve water access, sanitation, food security, health, and education. We're grateful to all who contributed to this shipment which has made a genuine investment in improving the lives of those in need.
"I can't wait to go back to school after many years of sitting at home. I want to be a teacher. Your gift is life-changing". Recipient
Our partners recently constructed new office spaces and maternity clinics in their region, however, they lacked furniture and other equipment needed for their smooth operations. They wrote of how the shipment is making an impact:
Computers enabled the beginning of IT classes in local schools targeting 5,340 students and staff.
Classroom furniture from Crossroads has meant community school classrooms are now equipped with enough desks and chairs, improving the wellbeing of each student.
Relief goods including clothing and household items helped them offer support to flood victims.
Distribution of medical supplies to local clinics were timely, as they were struggling to access vital supplies like face masks.
Toys, stationery, and school bags were distributed to nursery schools for the education of vulnerable children.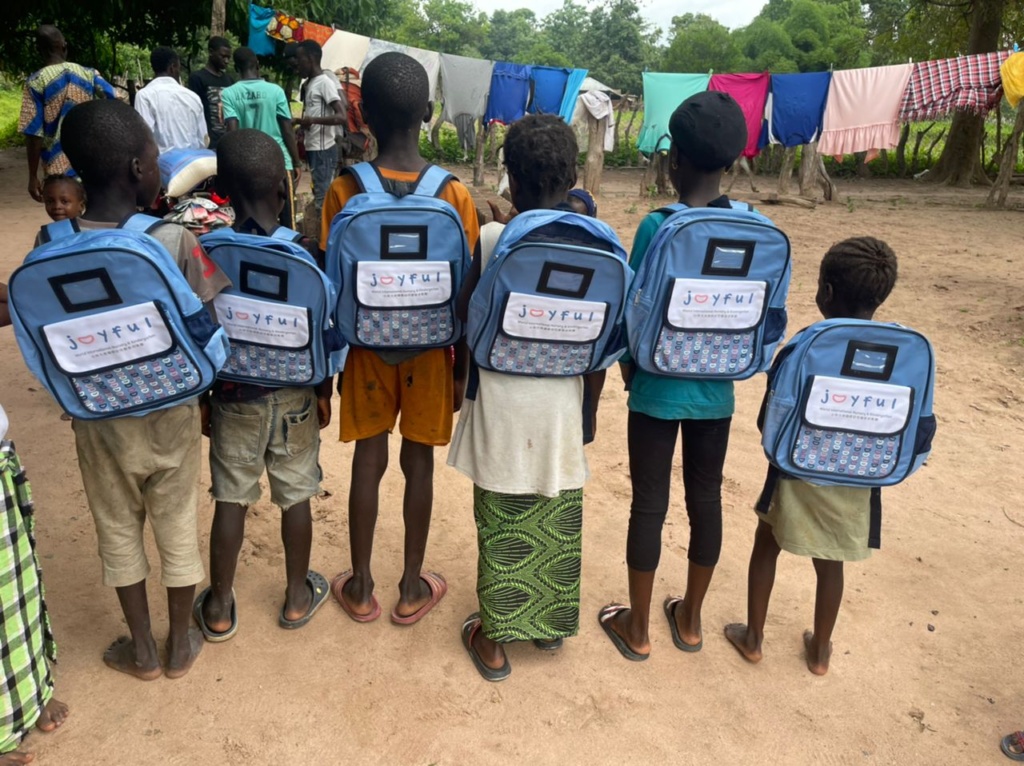 ---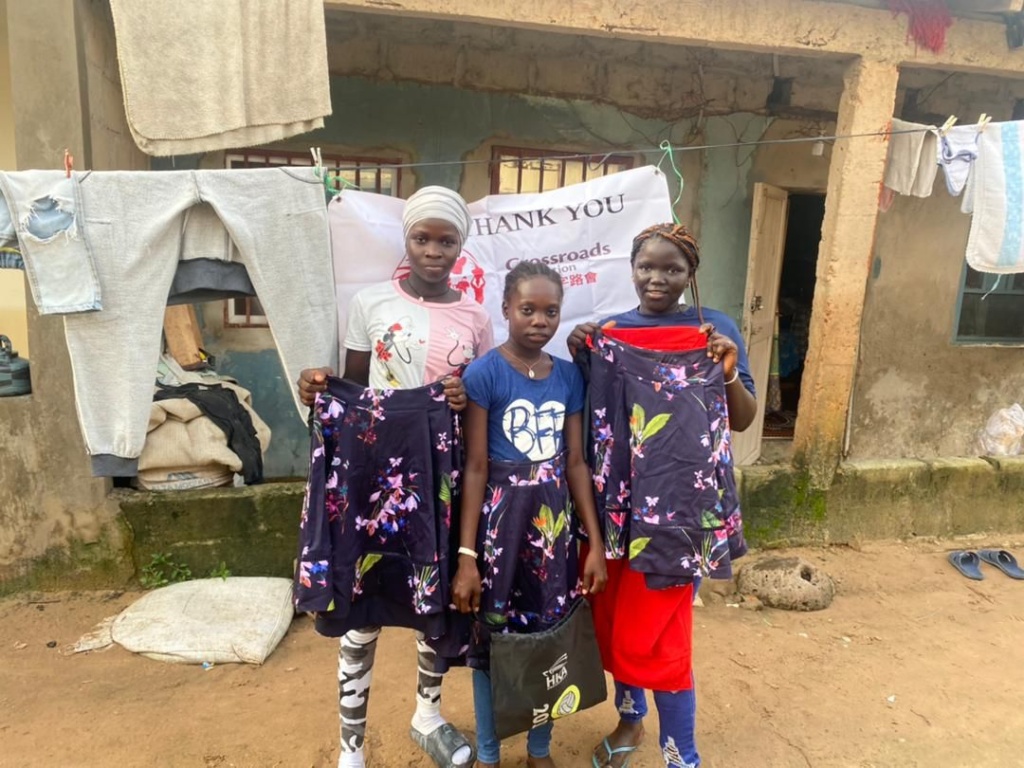 Above: Distribution of clothing and bedding to families affected by flash floods and windstorms. More than 114, 000 people were affected and had their homes destroyed.
---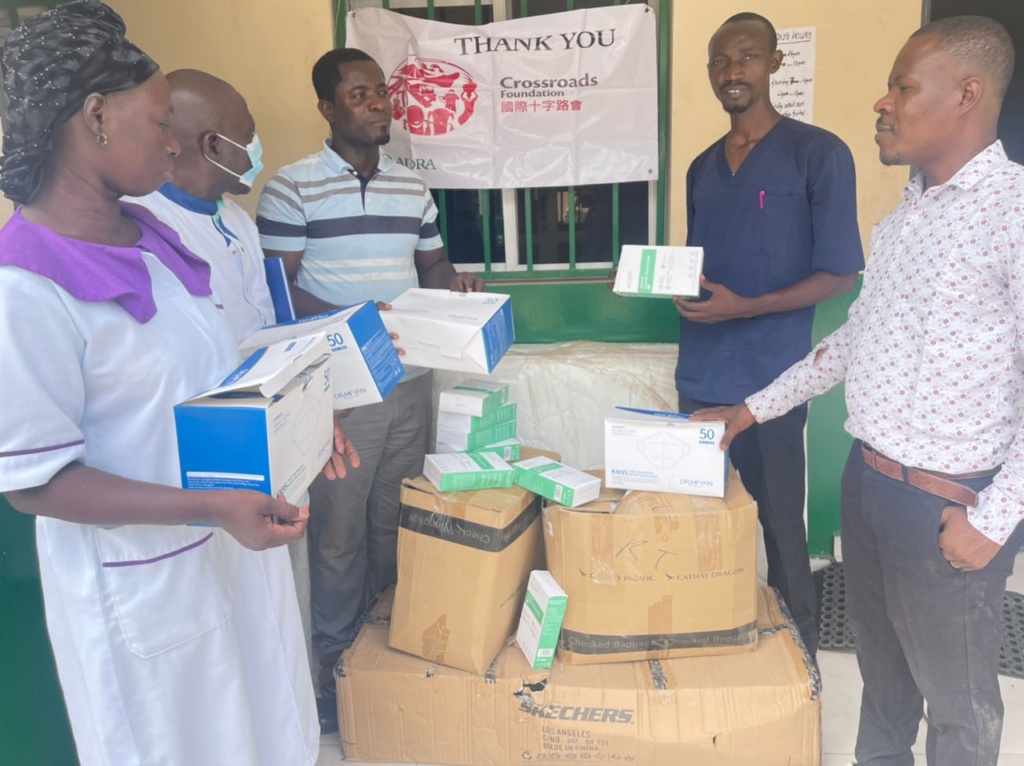 Above: Distribution of face masks and medical supplies to local clinics. The hospital staff had been in urgent need of supplies to support their community.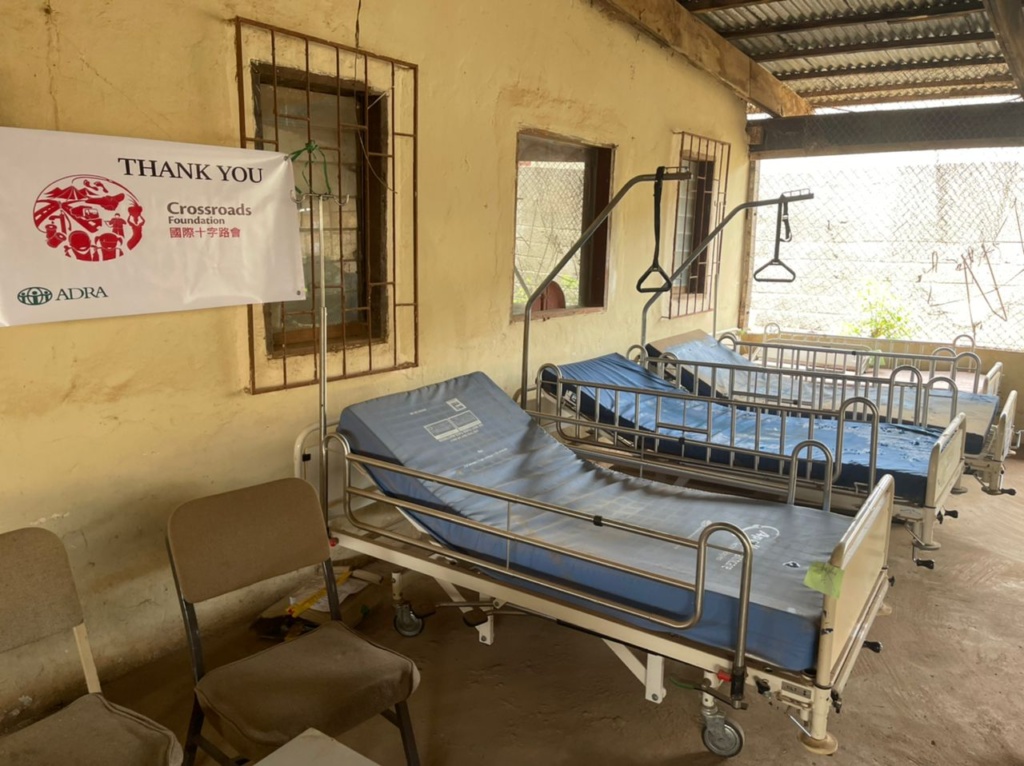 Medical beds (above) and other goods from the shipment has helped equip the region's maternity clinic with sufficient beds.
---
Restoring lost equipment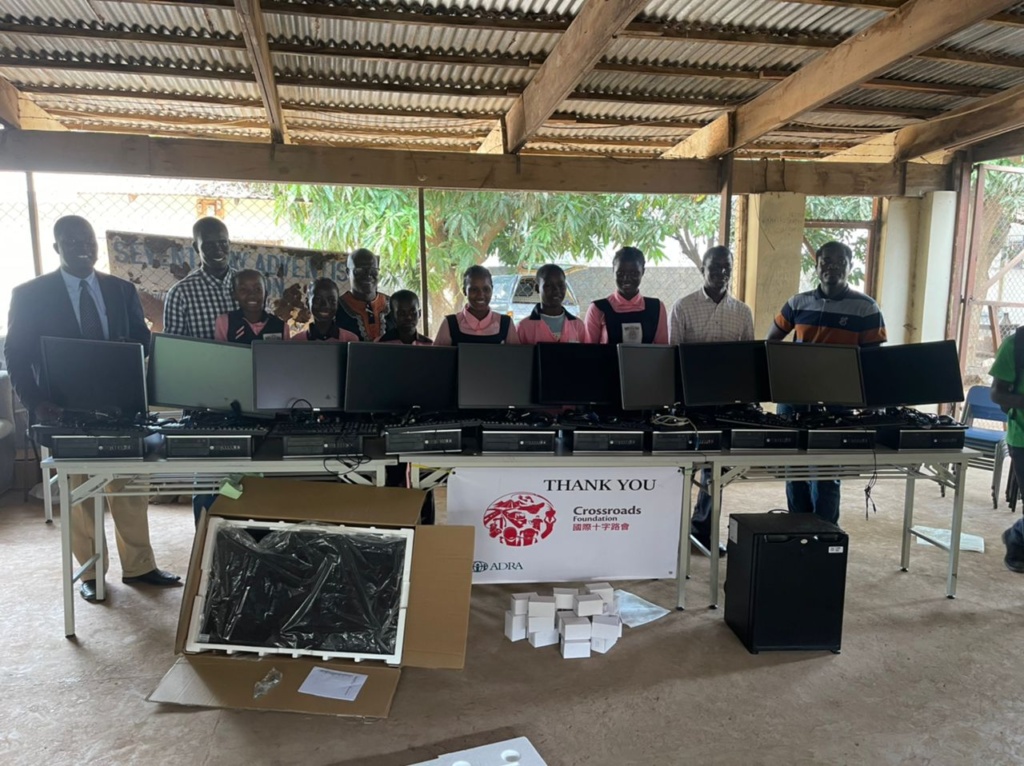 In August 2021, a huge windstorm swept through parts of the Gambia, damaging houses and schools in its wake. In our partners' region, the roof of the school building was torn off, exposing everything inside the classrooms to heavy rains. The precious computers they had were damaged beyond repair. Students were unable to have computer classes, which were part of their national assessment. The headmaster of the school told our partners the school didn't have the funds to purchase even two computers to replace what was lost. "We have been writing to various entities for support for us to purchase new computers, but through it all, we have been unsuccessful," he said. "It was a big relief and joy for us to receive the news that our school was going to receive various kinds of donated items. We were hoping that computers will be part of the donated items. Fortunately, in addition to furniture, books, and others, we received 10 new computers! I was so shocked when we were called to receive them. When the computers finally got to the school, all the children were so happy."
This school was just one of several that received goods from the shipment, including school furniture and other school supplies. Another school said they had been fundraising for 3 years to be able to afford school furniture for their classrooms, but so far had only raised US$120. They were thrilled to receive donated furniture from the shipment, saving them thousands of dollars and time spent fundraising.
(S5437)