Tanzania: Training, education, and HIV care
WHO IS THIS SHIPMENT HELPING?
In rural Tanzania, poverty is widespread and affects every area of life. Sadly, the nation is still experiencing one of the highest rates of HIV infection globally. Our partners on this shipment are working to be part of the solution, with programmes not only in HIV prevention and care for those who are HIV positive, but also in job training and education, combatting the poverty that helps HIV/Aids to continue claiming victims.
One of their projects includes supporting community schools and finding sponsorship for children to stay in school when pressure is high to drop out. They say that girls marrying young is a common reason for dropping out of school. Child labour is another issue, with many children working on surrounding tobacco farms instead of going to school. Likewise, being unable to afford proper clothes or stationery can keep others at home. Our partners support both the students, seeing more than 3,500 sponsored to complete their education, and the schools themselves, which are severely under-resourced.
We'll be shipping a container filled with goods that these partners have requested to continue reaching more people with their life-changing projects in education, job creation and HIV prevention and care. The shipment will include goods like computers, clothing, household goods, school furniture and supplies, and more.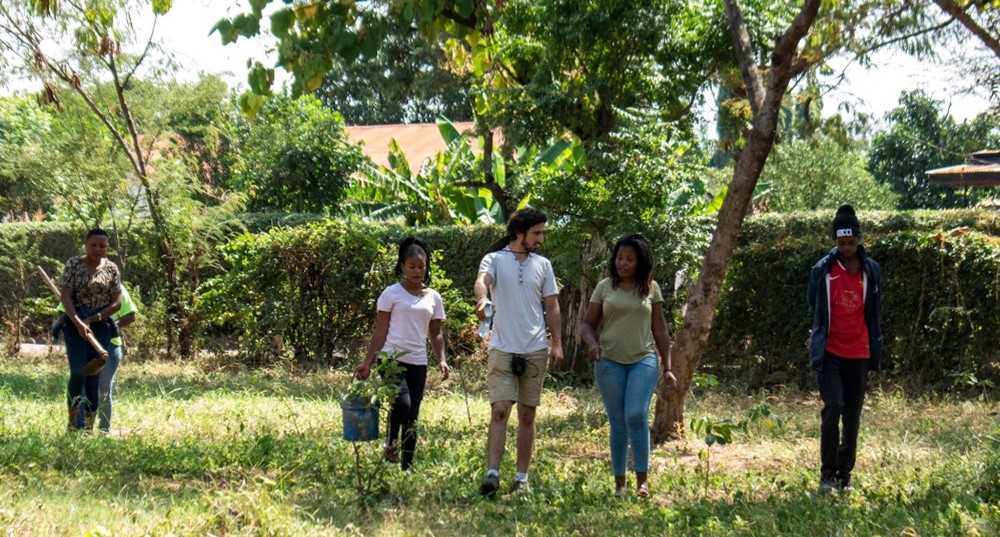 Through reforestation campaigns, with volunteers, our partners have planted more than 850,000 trees, which are reducing soil erosion caused by harmful farming practices. They also run awareness seminars with local communities about more sustainable agriculture, particularly using less chemicals near the rivers, or burying toxic chemical containers in the ground, a common practice.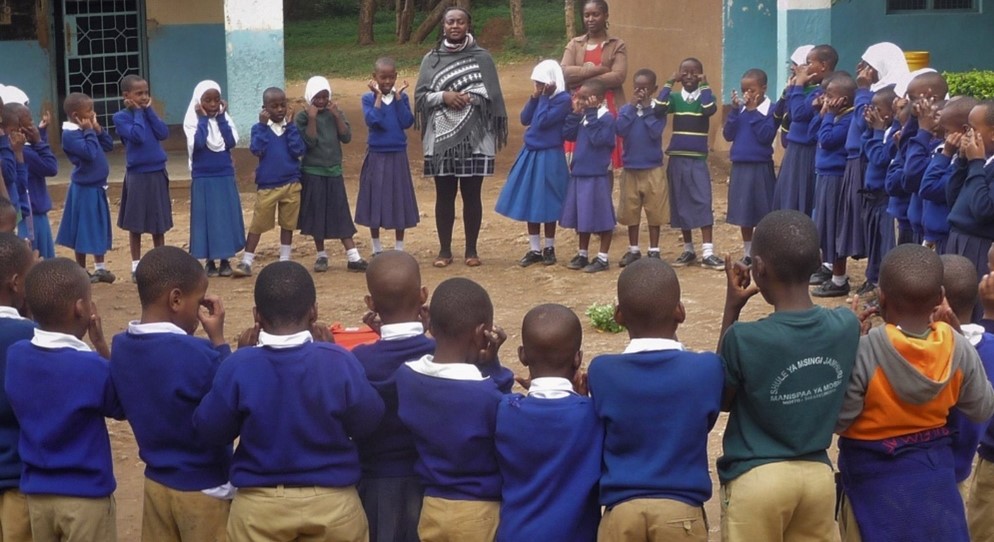 "We believe quality education is the greatest gift one can give to children," say our partners. They source sponsorship for impoverished children in the community (nearly 4,000 so far) to allow them to access education otherwise out of reach.
---
Matthias' story
"I was dying of HIV and tuberculosis without knowing it," says Matthias. Not long before this photo was taken, he looked frail and skeletal and was very sick but didn't know why. Our partners met Matthias as part of their HIV care programmes. They offered him free testing and counselling. After Matthias tested positive for HIV, they helped him access free antiretroviral medication and brought regular support in the form of nutritious food and other material aid, as well as friendship and emotional support. "Without this, I would not be alive," Matthias said.
Our partners have worked with more than 1,300 people living with HIV/Aids. This shipment will include goods to support their work to help even more.
---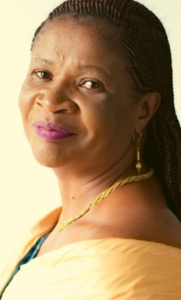 Lilian (pictured left) wanted to start a business but lacked some of the essential skills to get off the ground. After taking part in one of our partners' entrepreneurship training programmes for rural communities, Lilian felt empowered to start her own business running a guesthouse. It's changed her life, and that of her family! Our partners have seen more than 800 rural people like Lilian pass through their programmes, many going on to start businesses such as salons, tailoring, restaurants or carpentry workshops.
This shipment will include goods to help administer business training programmes for women like Lilian.
S5433