Tanzania: Education and job training
SHIPMENT FEEDBACK
Youth unemployment is a serious problem in the Northern region of Tanzania where much of the population relies on subsistence farming. Without specialised skills, many young people are stuck in the cycle of poverty, and sadly often turn to drug dealing or petty crime to get ahead.
Our partners in northern Tanzania have been working towards breaking that cycle of poverty through educational and training programmes. They estimate that their programmes reach been about 3,000 children and youth from around the local area, with activities ranging from extra reading classes to computer literacy, sports, dressmaking, and welding classes. This shipment included goods to equip and expand their projects like school supplies, computers, electrical goods, recreational equipment, projectors and more.
"At our own expense, it would take us more than ten years to achieve all this, but with the help of Crossroads and your supporters, it has become easier for us to achieve our goals". NGO director
Goods from the shipment have invested in a variety of ways, including:
Projectors from the shipment made it possible to set up bigger classrooms that can accommodate more students.
Fabric from the shipment is helping teen mothers learn tailoring skills at our partners' vocational training centre.
Stationery and educational equipment from the shipment, has boosted school attendance as schools no longer lack sufficient furniture and supplies.
Computers are giving IT access to young people who previously had no access to computers at all, helping bridge the digital divide.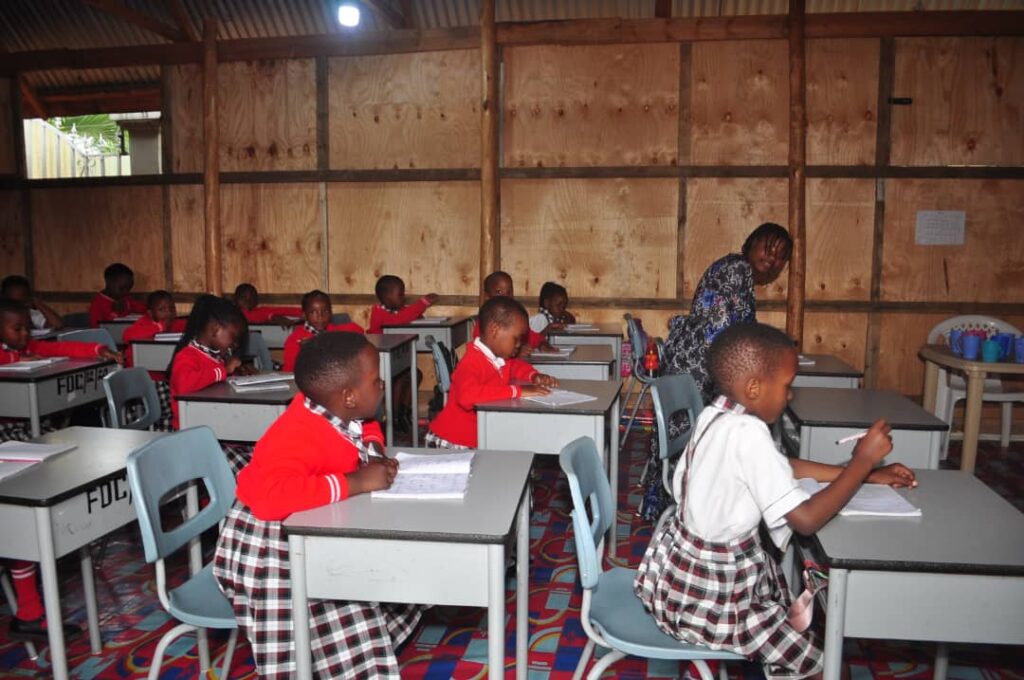 "Most of our children did not have desks when they were in class; they used to sit on the floor. Now they sit at desks and are doing well with studies!"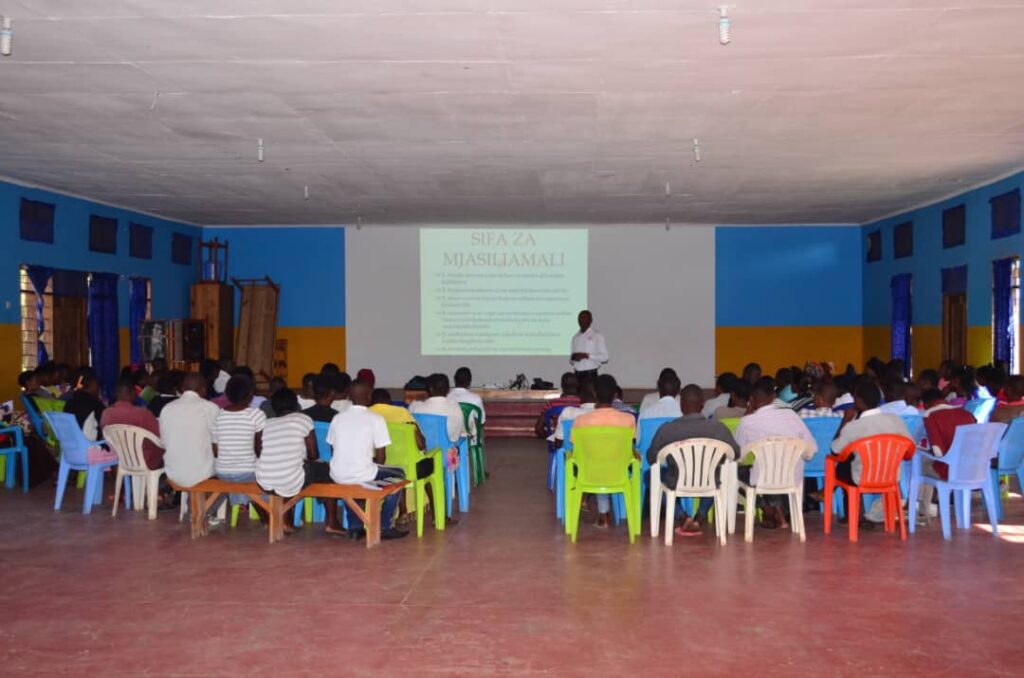 Above: Projectors and other electrical equipment from Crossroads' shipment help these local youth attend training in vocational skills. Goods from the shipment supported specific job training like dressmaking, which has helped youth set up their own businesses, earning enough to support entire families and in turn, lifting the economic level of the community. Nine teen mothers were directly enabled to start their own businesses in part because of goods from the shipment that supported their training.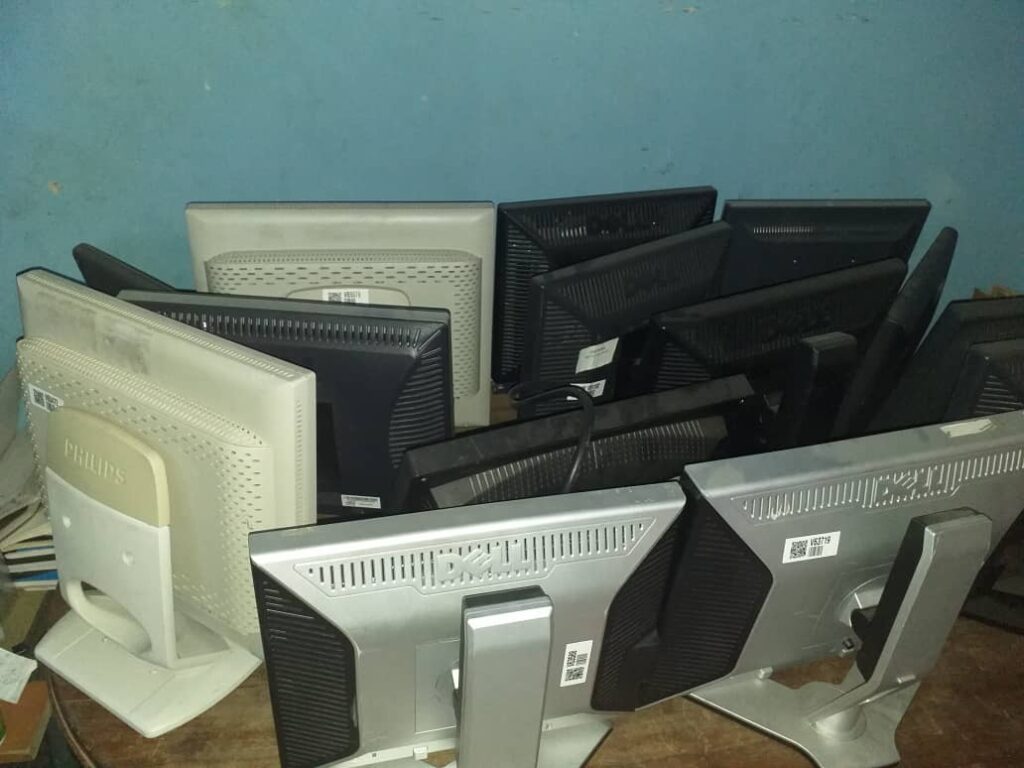 Computers (above) and other goods are helping our partners administer projects to support youth in moving towards economic independence.
S5137