Crossroads continues to partner with NGOs working on the ground in refugee camps along the Syrian borders. You can help Syrian children this coming winter!
Update: As the situation develops, donations received after Christmas will be used to support Syrian refugees in a multitude of ways beyond provisioning for winter kits. Crossroads is committed to assisting Syrian refugees across Lebanon, Jordan and Europe in whatever way is possible.
Many of you have been in touch in the wake of the recent devastating footage of Syrian refugees in the news. We are continuing our campaign to support Syrian refugees. Last winter with your help, we were able to keep 5,290 children warm. As the number of refugees increase, we need your help to increase our support.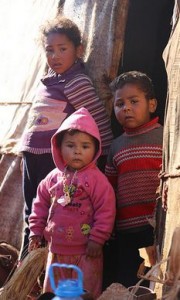 "We have only a narrow opportunity to intervene now as this potentially lost generation confronts its future", warns UNHCR High Commissioner Antonio Guterres. "Abandoning refugees to hopelessness only exposes them to even greater suffering, exploitation and dangerous abuse". The Syrian crisis is impacting millions of families. Four million Syrians have now fled across the border, and a further 7.6 million are displaced within Syria. Over half of those uprooted are children.
The last two winters, you helped Crossroads send winter kits of warm clothing and toys to children in refugee camps and settlements in the Middle East. We are continuing this appeal for the upcoming winter, as well as working to support Syrian refugees across Europe. Major aid programmes have seen cuts to their food distribution and as the number of refugees increase, our response needs to match.
If you donate, take a photo of yourself with a written message to show Syrian children that you care. Post it on our Facebook page and we'll share it with the children who receive winter kits!
Scroll down to view winter kits distributed by Crossroads Foundation for previous winters.