Syria: Aid and empowerment for refugees
Aid and empowerment for refugees
This shipment feedback has arrived! Click here to read more.
The civil war in Syria, which started in 2011, has dominated headlines and caused Syria to plummet to the bottom of the Global Peace Index. In 2018, it was the world's most violent country due to war.
Millions have been affected: more than 5 million refugees, and more than 7 million displaced within Syria, and there has been an immense, worldwide effort to come to their aid.
Crossroads is shipping to a group that works in Syria giving emergency relief to refugees and displaced people in need. However, they have also seen deep needs in the area of employment and job creation. "It is a war zone…everyone does whatever they can to survive," they said. They have set up a programme to create job opportunities for internally displaced people, as well as vulnerable people from the host communities.
Goods requested include:
School desks and chairs
Toys
Clothing
Medical and health goods
---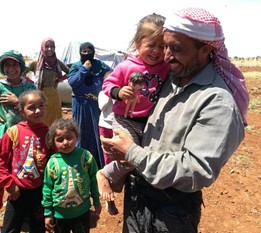 Clothing and toys from our last shipment to Syria brought deep joy to parents and children alike.
---
Children of war
The children that our partners help through their projects have been robbed of a normal childhood. Many have never known a life without war. When we sent a shipment in 2019, our partners asked us to include toys for children from displaced families. When they arrived, it wasn't only the children themselves who loved them: "The toys brought great joy to the children and parents alike," they wrote. "The kids were overjoyed to have their first toy in their hands. Something that was simply for them to keep. The parents were excited and deeply grateful because they could never afford to buy their children any." This time, they have requested still more toys, as well as clothing, with a special note: "please avoid scary characters," they wrote. These children of war have seen enough violence and terror, without needing reminders of things that are scary.
This shipment will include clothing, toys and educational supplies for displaced children, who are missing out on vital years of play and learning.
---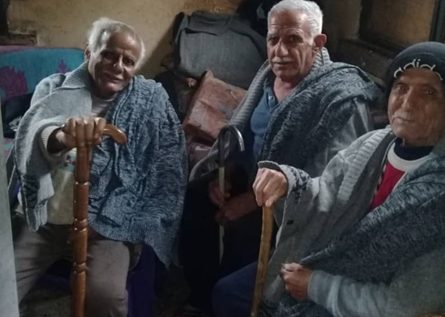 No one left out – all ages were helped by this shipment
---
New skills for a better future
In a war zone, where steady jobs are scarce, one of our partners' projects helps displaced people train in carpentry skills that help them find enough small jobs to support their families, as well as learning skills that will last long into the future.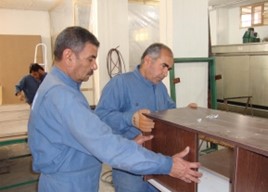 ---
(S5477A)