The Silver Lining Foundation lives up to its name. Their work is with orphans and abandoned children so they see great heartbreak and suffering. Yet there's also joy, the proverbial silver lining surrounding the cloud, which can be found. Their name celebrates that joy with the children. Based in Hong Kong, they support vulnerable children in nearby Asian nations.
"We help 10 schools with more than 2,000 children each year," they said. "Some orphans have been discriminated against in their home towns, or are from broken families. We treat them like our own kids."
When Silver Lining moved offices in April 2017, they were starting from scratch. Much of their old furniture was broken or not suitable, so they approached Crossroads with a wishlist, and we were only too happy to fill it! They took away a truck's worth of goods including 25 chairs, tables, sofas, cabinets, computers, a conference table and more.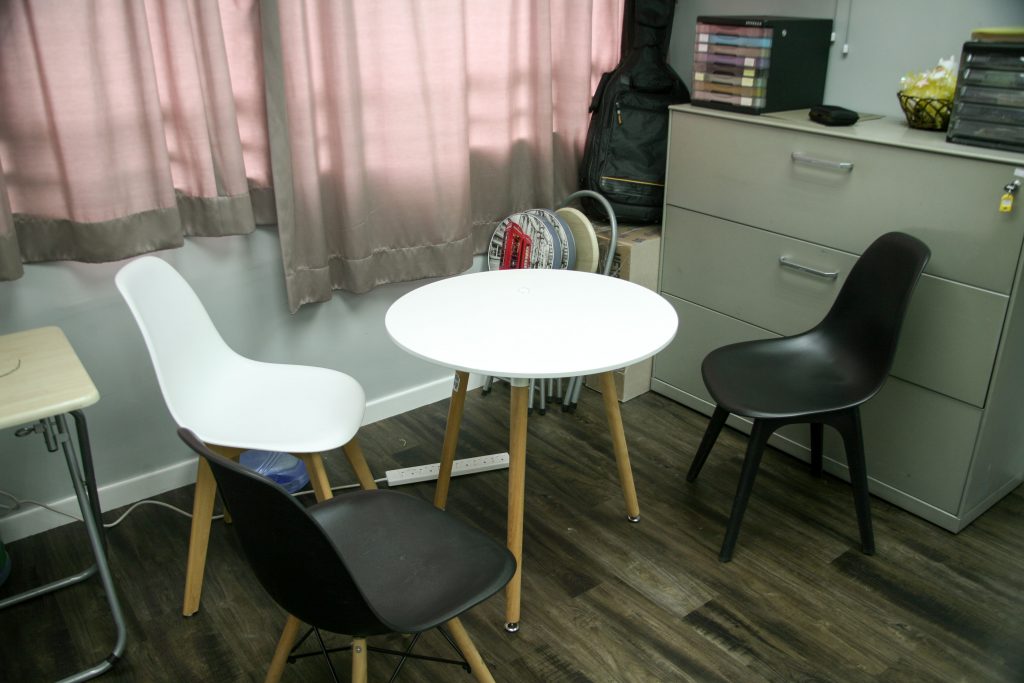 That's one thing we  love about this work. Gifts of this kind can mean dedicated NGOs, working on a minimal budget, can save money for other purposes. As we often say at Crossroads: We can't make a capital injection of money, but we can make a capital injection of product. And, yes, we love to help others help others!