Poland: Helping Ukrainian refugees
WHO IS THIS SHIPMENT HELPING?
As the conflict continues in Ukraine, millions of refugees have been forced to cross the border into neighbouring countries in search of safety. Poland has taken a high number of refugees who are now in need of services and medical care. Despite compassionate refugee policies such as the right to work, safe shelter, food, and medical supplies communities are calling for help to support the influx of arrivals.
In partnership with a local NGO in the region, Crossroads is shipping goods to establish a crisis centre in Poland to support refugee families in urgent need of assistance like housing, clothing, and food. They also provide vulnerable women and children with access to hygiene supplies and toys.
Crossroads' shipment included goods requested by these partners, like clothing, medical supplies, books, toys, hygiene items and more.
Container loading at Crossroads
A team of Crossroads' volunteers loaded a shipment full of immediate relief supplies for refugees both in Ukraine and Poland.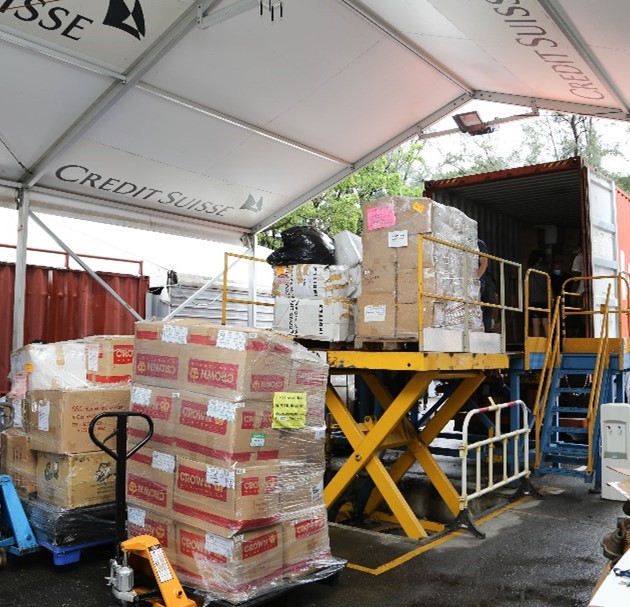 Below: Crossroads volunteers working through the stormy weather to load our container for refugees in need both in Poland and Ukraine.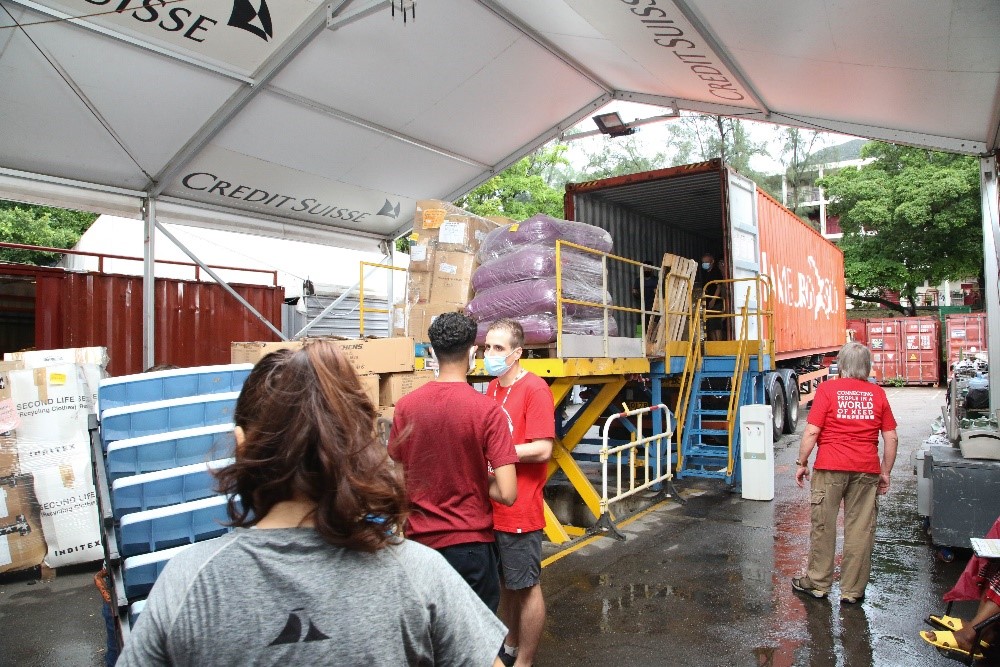 (S5946)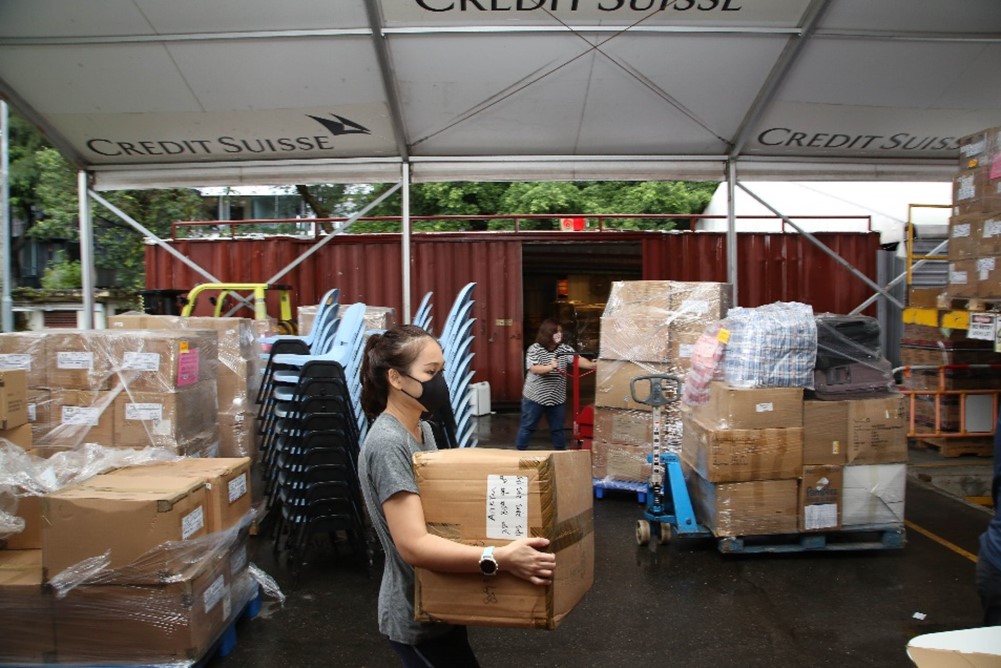 Toys for refugee children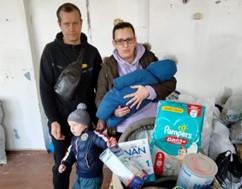 Most children escaping war are in extra need of the joy, comfort and emotional support that toys can bring. In partnership with another NGO in Hong Kong, Crossroads included pallets of toys for refugee children in the shipment.
The toys aim to bring normalcy in children's life amidst the chaos of escaping conflict.  The toys also bring financial relief to parents as they transition from a conflict area into Poland.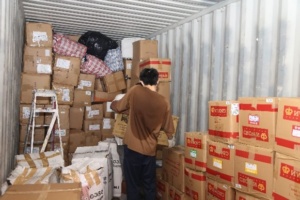 Poland snapshot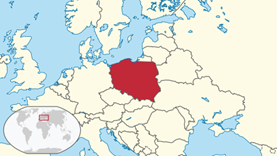 Population: 37.75 million
Capital: Warsaw
Language: Polish
Poland is located at a geographic crossroads that links the forested lands of north-western Europe to the sea lanes of the Atlantic Ocean and the fertile plains of the Eurasian frontier. The country is punctuated by great forests and rivers, broad plains, and tall mountains.
Since the start of the conflict in Ukraine in early 2022, Poland has absorbed millions of refugees, many staying in the homes of local Polish citizens. The war is causing loss of life, devastated homes, and significant economic upheaval.
Hope after incarceration: Zambia
"I was doing Grade 7 when my father was sentenced to life imprisonment," recounts Bodiao. "Life came to a standstill as...
Syria: Aid and empowerment for refugees
Shipment Feedback: The conflict in Syria continues to devastate lives and communities, with thousands of people still displaced and living in flimsy...
Cameroon: Educating and rebuilding
WHO IS THIS SHIPMENT HELPING? When we first started working with our Cameroonian partners in 2010, they were planning and working on...