Pakistan: Warm relief for mountain communities
SHIPMENT FEEDBACK
For the poor in the mountains of Pakistan, winters can be a harsh and dangerous time of year. "Vulnerable people from remote rural areas face great challenges accessing the necessities of life," wrote Crossroads' partners on this shipment. "In some of these regions, the winter season is very harsh for almost four to five months of the year. The majority of the people here have limited income. They can't afford quality warm clothing." Without sufficient clothing, people are left more vulnerable to illness, shorter life expectancy, and other factors that trap people in poverty.
These partners have worked for decades to come alongside these families with projects to help them battle poverty. They were so grateful and excited to receive an entire shipment of brand new, warm winter clothing from Crossroads, which not only let them equip more than 12,000 families with these valuable goods, but opened doors for them to connect with more communities for their long-term strategic projects in fields like women's empowerment.
"As a result of the donation, 12,210 new households/families could meet their winter clothing needs."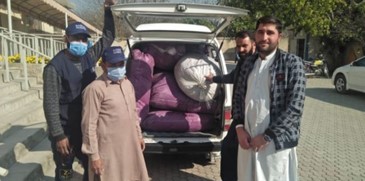 Crossroads' partners with warm clothing from the shipment, ready to share with remote communities.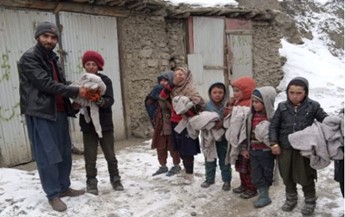 NGO staff traveled to remote areas to distribute the brand-new warm sweaters and other winter clothing to vulnerable communities.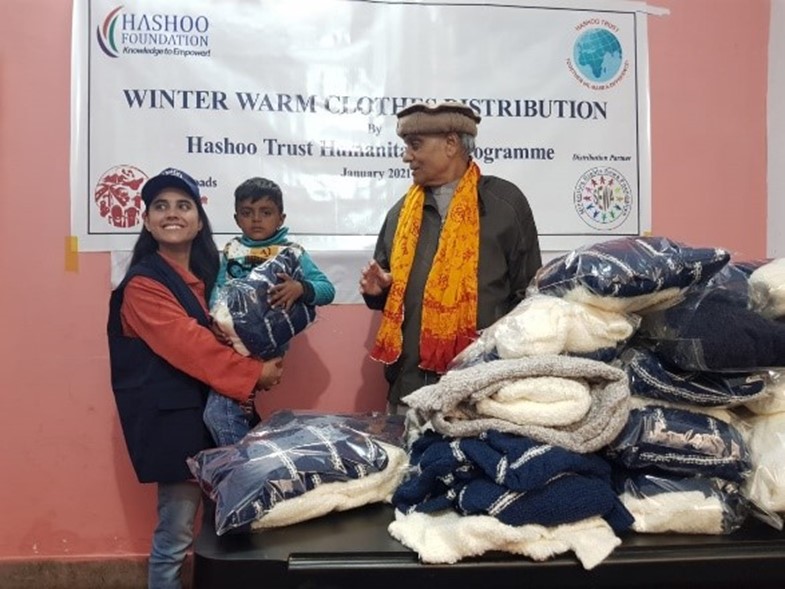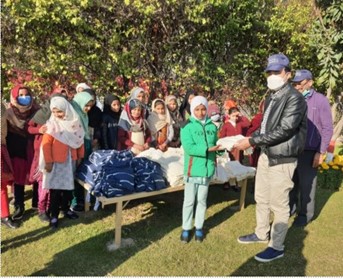 As well as meeting urgent immediate needs to endure the harsh winter, the clothing opened doors to communities and families not yet reached with our partners' projects in fields like women's empowerment.
S5359