Moldova: Supporting elderly and people with disabilities
Supporting elderly and people with disabilities
This shipment feedback has arrived! Click here to read more.
Despite dramatic improvements in poverty rates in recent decades, Moldova remains one of Europe's poorest nations. Problems are worst in the rural areas, where jobs are scarce. For people who are living with disabilities, substance addiction, or who are elderly and poor, life in rural areas can mean intense suffering. "Elderly and people with disabilities live in miserable conditions," wrote Crossroads' partners. "Sometimes, they don't even have a piece of bread to eat. Children from vulnerable families or orphans don't have the opportunity to develop or even to survive."
Last year, we shipped to a group that has an established track record of serving the most vulnerable in Moldova's rural areas: the elderly poor, people with disabilities and neglected children. Impacting an estimated 4,000 people, they regularly work with families to access healthcare, medical equipment, necessities like clothing, food and household goods.
They were overjoyed to be able to help equip medical centres with furniture and medical goods to help those with disabilities, and distribute urgently needed things like clothing, household items and bedding to the families of elderly and people with disabilities living in poverty.
After the success of this first shipment, we are shipping again with goods to help their project, with a container that includes bedding, appliances, clothing, books, medical furniture and equipment, toys, baby goods and more.
---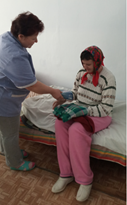 Caring for the community's most vulnerable
Since 1998, our partners have reached out to literally thousands in their community who are most vulnerable and suffering. When people can't come to them, they make home visits, or visit schools in low-socioeconomic areas, giving food, clothing, household goods and more important, love, care and friendship for people who can feel extremely lonely. With this shipment, we are pleased to be supporting both their relief work, with goods like clothing, and their longer-term health and rehabilitation work, with goods like medical equipment and furniture.
---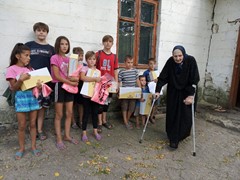 Grandmother Vera's story
Grandmother Vera is a widow in Moldova, with an extraordinary household. She lives not only with her son Lazarus, who was born with a serious disability, but she has taken in 9 underprivileged children from the community. "Their parents left or were alcoholics, or went abroad and abandoned them," said our partners.
It's hard for her to find clothes, shoes, food and everything else that children need. Now, our partners are concerned about how the children will manage if schools are closed due to Covid-19. There's no way she can organise online schooling for them. Nonetheless, she gives the children care and love as much as she can manage. Our partners shared goods from Crossroads' previous shipment with Grandmother Vera, like a refrigerator, clothes and other necessities.
---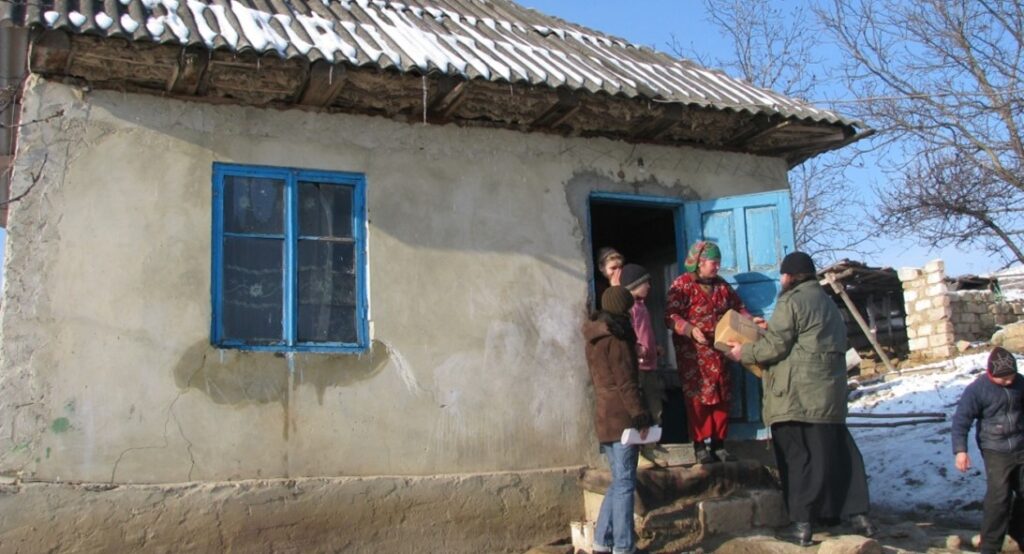 "Elderly and people with disabilities live in miserable conditions," wrote our partners. Through their programmes they offer care, friendship, and support with essential items to relieve suffering.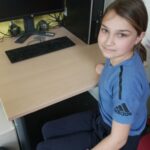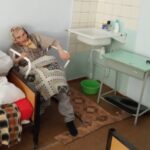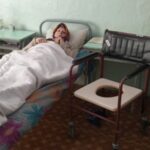 Goods like furniture, medical equipment and computers from Crossroads' previous shipment helped orphans and abandoned children as well as people with disabilities and vulnerable elderly.
The shipment we're preparing will include more goods to help very vulnerable families in Moldova who are struggling in poverty, including abandoned children, elderly and those with disabilities.
S5246A