Mali: Rescue and rehabilitation for survivors of trafficking
Rescue and rehabilitation for survivors of trafficking
It is tragic but true that Mali is a source, transit and destination country for men, women and children subjected to forced labour and sex trafficking. Children and young people from both local minority groups and from nearby countries are targeted for trafficking, some as young as seven years old.
Crossroads' partner on this shipment works together with international partners and local law enforcement in rescuing, rehabilitating, tracing families and returning victims to their homes  when is safe to do so.  They run shelters which are constantly bursting at the seams and are in the process of setting up vocational training courses for adult survivors of trafficking that will give them employable skills. We will be shipping household furniture, appliances and supplies for these hostels, office equipment and computers, school supplies and vocational training equipment and clothing. The shipment will also include toys for children who have been rescued, some of whom are young. We're grateful to all who are contributing to this shipment, helping reclaim lives and childhoods.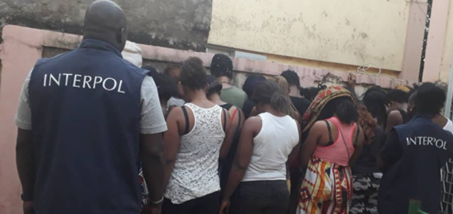 Many of the foreign women and children rescued in Interpol raids in human trafficking hotspots around Mali will be cared for in our partners' projects
---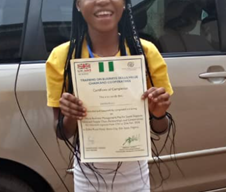 Left: This teenager had help establishing her official identity after being trafficked, so she could return to her family in Nigeria.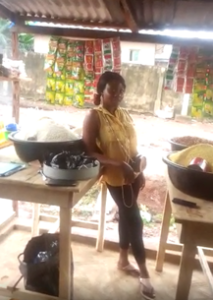 Right: Our partners helped this young local woman set up her own small business after she was rescued.
---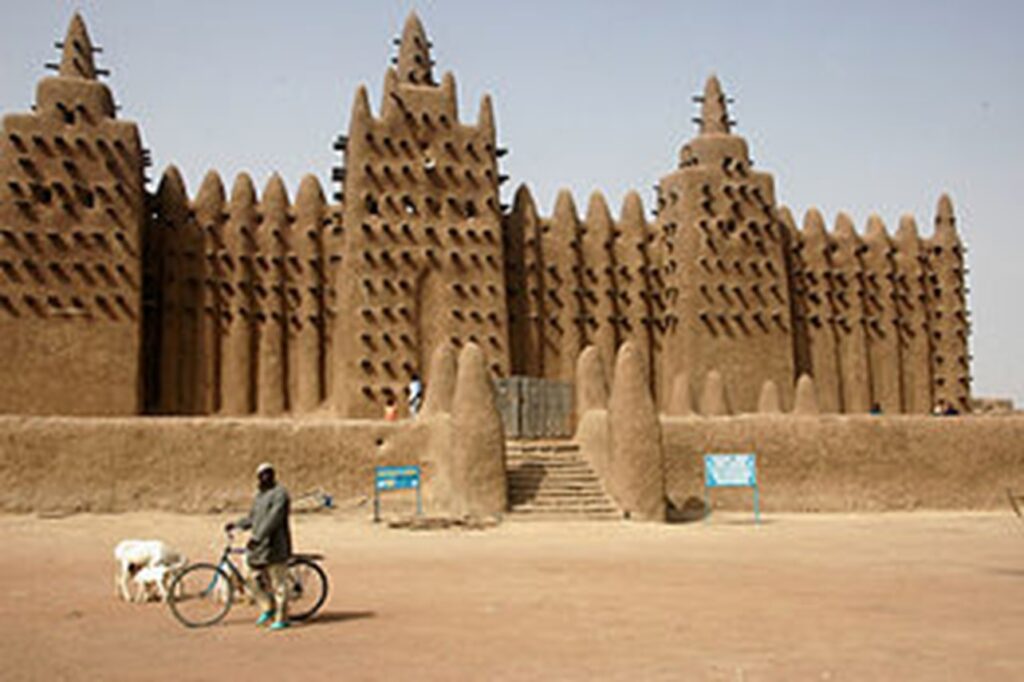 The Djenne mosque, the largest mud brick building in the world, is the symbol of Mali.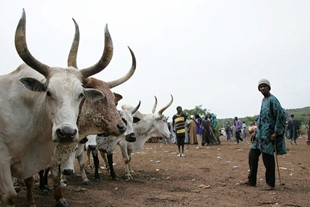 In a land where the majority of the population are rural agricultural workers, cattle are wealth.
---
(S5574)