Madagascar: Empowering community youth
Empowering community youth
Since Madagascar gained independence from France in 1960 it has battled decades of political instability. Despite being rich in natural resources, Madagascar remains one of the worlds poorest nations with 75% living in poverty (World Bank). The nation's reliance on its natural resources has also seen it face environmental issues such as deforestation and overhunting.
Almost 70% of the population is under the age of 25, compared with the worldwide average of 25%. For Madagascar, having such a young population means that for the country to grow, services which benefit youth are vital.
With that in mind, our partner NGO runs programs focussed on education, women's empowerment, and healthcare to build up community youth to be stronger in skills and employment opportunities. Along with these, our partners also provide programmes like food and clothing distribution, vocational training, and English language training to those who need them most.
This shipment will help our partners to continue and expand their projects. Goods that we hope to send include computer equipment, school and office furniture, household goods, clothing, educational books, and school supplies.
---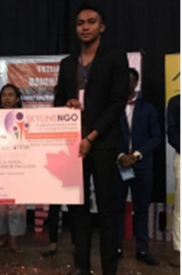 Steve's Story
Steve is currently studying law in the hopes of becoming a judge. He says that his vision is for everyone in Madagascar to have access to a fair and non-corrupt judicial system. He entered an English speech contest that our partner NGO runs and was eventually chosen as the winner. Steve says, "I wanted to take part to develop my skills as a leader and to share my vision of the world with my peers. After winning, I am now able to inspire hundreds of young people with my vision of integrity.
This shipment will help our partners administer programmes that empower and envision young people like Steve to become the next generation of community leaders.
---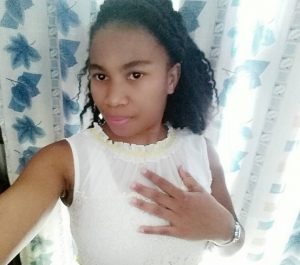 Maxetine's Story
Maxetine lives on her family's small plot of land with her parents. Despite their low income, Maxetine was able to complete her primary and secondary education by helping her mother sell crops in the nearby town.
After secondary school though, Maxetine's family could no longer afford her education and she had to find work as a maid; forced to abandon her dream of training as a midwife.
Maxetine came to hear about our partners' 'Girls Skills Development' project, and they agreed to sponsor her so that she could continue her midwifery training.
Goods from this shipment will help our partners to expand these programmes and help more at-risk youth to reach their goals.
---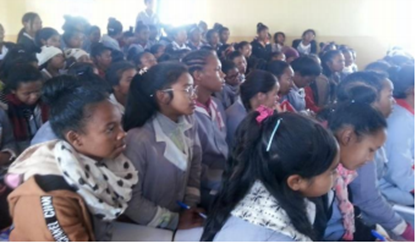 Young women attend a session run by our partners called 'Dignity of Women', a sewing training project to make washable sanitary napkins and educate young women on menstruation and hygiene.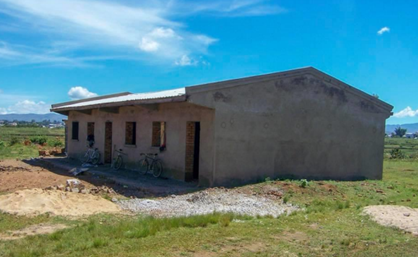 Our partners run a construction project which aims to renovate schools in the area, such as this one. Goods from this shipment will help equip projects like these.
---
(S5582)