Have you met the little herd of goats that lives at Crossroads? Crossroads' goats are helping provide all our visitors with a living example of how goats can be a strategic gift to families in need.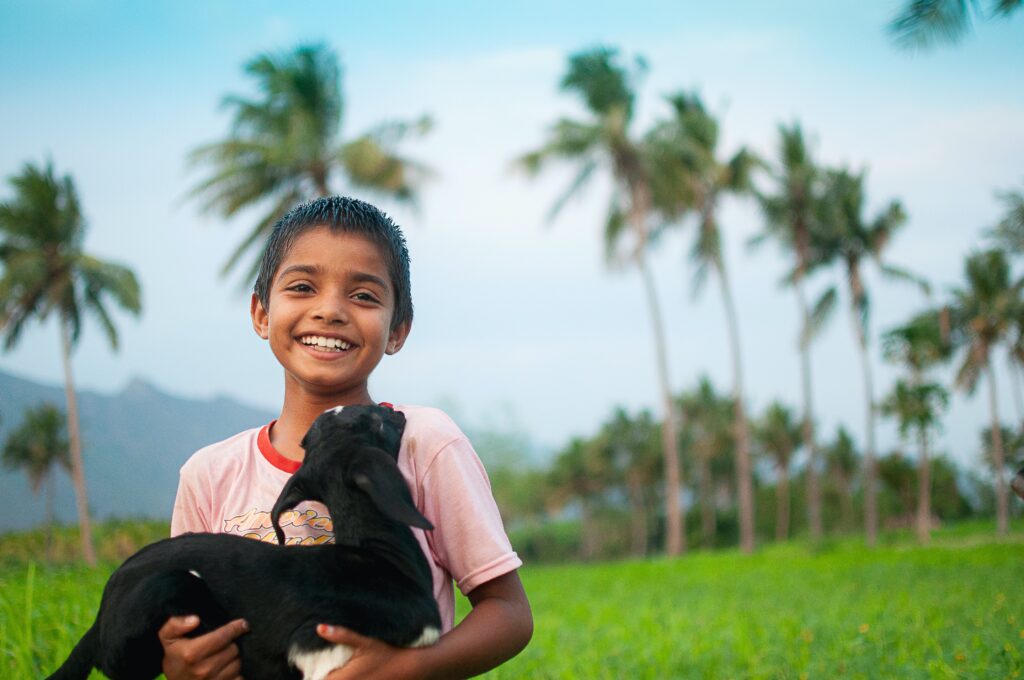 Why Goats?
Goats are superheros in the fight against global poverty! 
They live in all countries around the world (except Greenland and Antartica). 60% of the world's goats live in Asia.
Goats are easy to raise, resilient in extreme habitats, supply marketable produce and are cheaper to raise than cattle.
Giving a family in need the gift of a goat can be truly transformational. They can be a means to better health, access to education, and a future with hope.
At Crossroads, we love to showcase solutions to global issues. Next time you visit the Crossroads Village, come and meet these furry superheroes!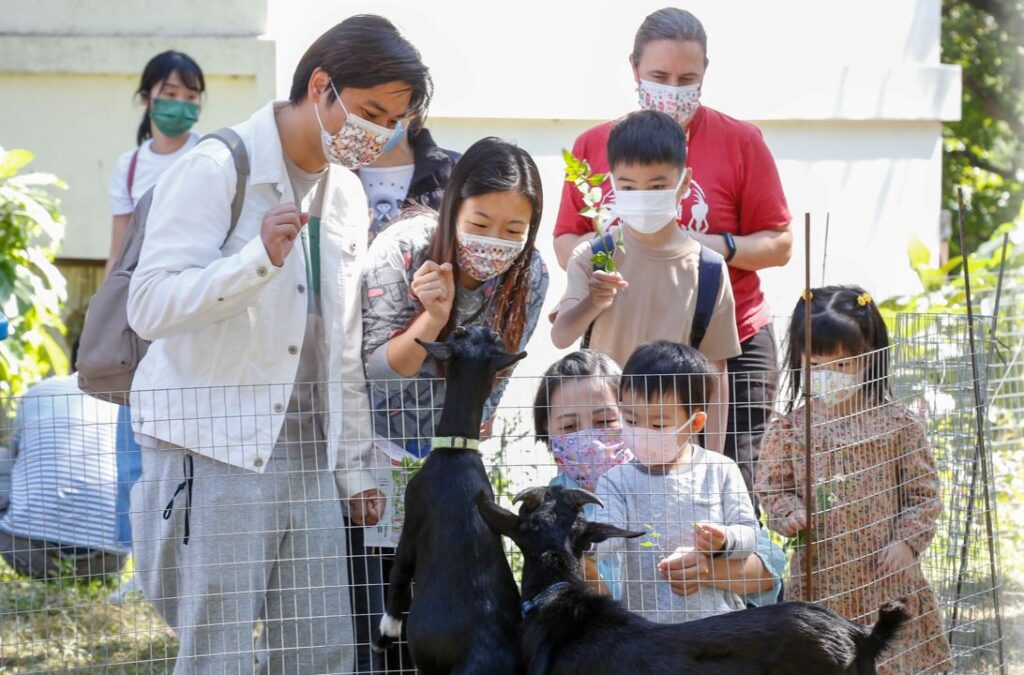 ---
MEET OUR GOATS
Vincent van Goat
The head of the herd, Vincent van Goat, was born in December 2020. He loves a good rub on his head and neck, particular in the hard-to-reach area behind his horns.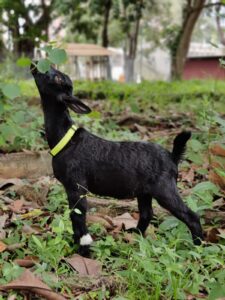 Sock
Sock was born in May 2021. She has a white 'sock' around one leg. Her mother was killed by a python when she was just a baby and we had to bottle feed her for her first few months.  Sock now has a baby of her own. She loves to play, jump and snuggle.
Abu
Abu was rescued by a caring vet after he was hit by a car in Sai Kung in early 2021. His name means 'noble man' and he truly is that. He is always calm and a faithful friend.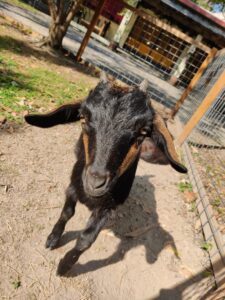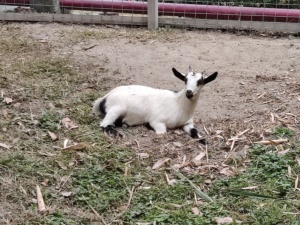 Salva and Chica 
Salva was born in August 2021. She loves to be with people and will always come and say hi! She is also the proud mother of Chica. Chica was born in April 2022 and loves to climb, jump and all sorts of cute goat things!
Bahk Mou Fei 白毛飛
Bucky is the baby of the herd and was born here at Crossroads in April 2022. He stays close to his mum, Sock, but loves to do everything that baby goats do!
Chai
Chai (born February 2023) is sweet, warm and milk, with a sprinkle of Vanilla! How do you drink your chai?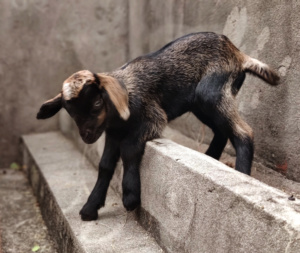 Belle 
Born in December 2022, Belle is our Christmas bell, ringing out the good news of help for a needy world!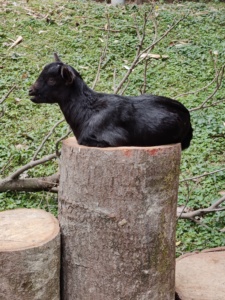 ---
Interested i

n

a goat souvenir to take home?

Feel free to check out our

Global Handicrafts shop or our online store for more

goat

accessories

!
Take 'Sock' home with you! Woollen goats, custom-made for Crossroads by Mary & Martha Mongolia and Gogo Olive, Zimbabwe.
Available now for $70 in the Global Handicrafts shop at Crossroads.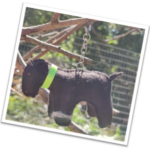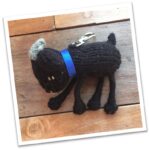 ---
Give a goat to help people in need
To support a goat programme run by one of Crossroads' partners in Northern Uganda, click here.
To give a donation to help care for Crossroads' goats, click here.