Ethiopia: Education & Development
WHO IS THIS SHIPMENT HELPING?
At the end of last century, Ethiopia faced a catastrophic famine that caught the world's attention and caused the death of millions. Today, despite relative stability and a fast-growing economy, nearly a quarter of the nation is still living in poverty. The 2016 Horn of Africa drought and floods showed that the rural population is still highly vulnerable to the effects of natural disasters.
We are shipping to a college in Ethiopia with a special focus on leadership training, aiming to be part of the positive growth and development of the nation. Their heartfelt goal is to produce graduates 'passionately committed to transforming their society.'
When Crossroads first shipped to these partners in 2006, their college was occupying rented quarters, waiting for help to move into a permanent site in 2007. Our goods helped furnish their new facility, helping educate hundreds of students. "That shipment enabled us to set up a computer lab, and to furnish several classrooms with hundreds of chairs and classroom desks. The shipment allowed us to equip the men's dormitory with chairs and the whole operations of the college used materials to facilitate learning."
Now, once again, they're expanding and they have asked for our help. This time, they've built a women's dormitory large enough to accommodate 258 students, as well as a new kitchen and dining facility, but they're waiting for furniture and equipment to bring these spaces to life and make them fully functioning.
---
SUSTAINABILITY INNOVATIONS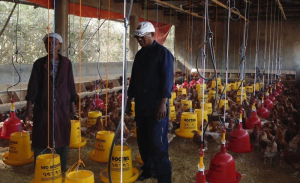 Operating in one of Africa's poorest nations has meant our partners have to seek creative solutions for their college to stay sustainable, like this poultry project, as well as raising their own cattle and farming crops.
Goods from this shipment will help administer projects that continue to help their sustainability.
---
EDUCATED FOR PEACEMAKING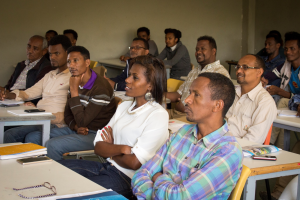 When fighting erupted in Amanuel's village between different tribes, Amanuel was well trained to help broker peace. He had graduated from our partners' college in Ethiopia, taking courses in conflict management and resolution as part of his education. Now an elementary school teacher, Amanuel's training in conflict resolution helped him take leadership in the efforts to solve the village's in-fighting. He began organising seminars, gathering tribal leaders together to inspire cooperation and peace. His approach was successful, and the community was able to exist in harmony once more, thanks in part to the education Amanuel had accessed through his college. Amanuel is a wonderful example of our partners' goal of producing graduates 'passionately committed to transforming their society'.
Goods from this shipment will help our partners accommodate hundreds more Ethiopian students like Amanuel, who can grow in their leadership skills and help build a more peaceful society.
---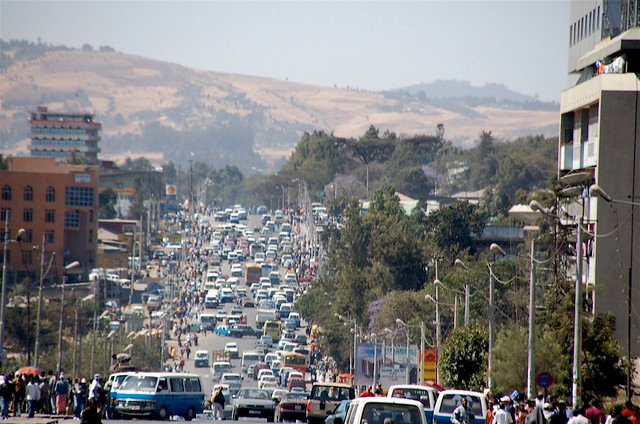 The bustling capital of Addis Ababa presents a stark contrast to rural communities, where life moves at a slower pace and poverty is widespread. As Ethiopia develops rapidly, our partners believe that educating students to be leaders with a passion for investing back into their communities is a vital part of that development.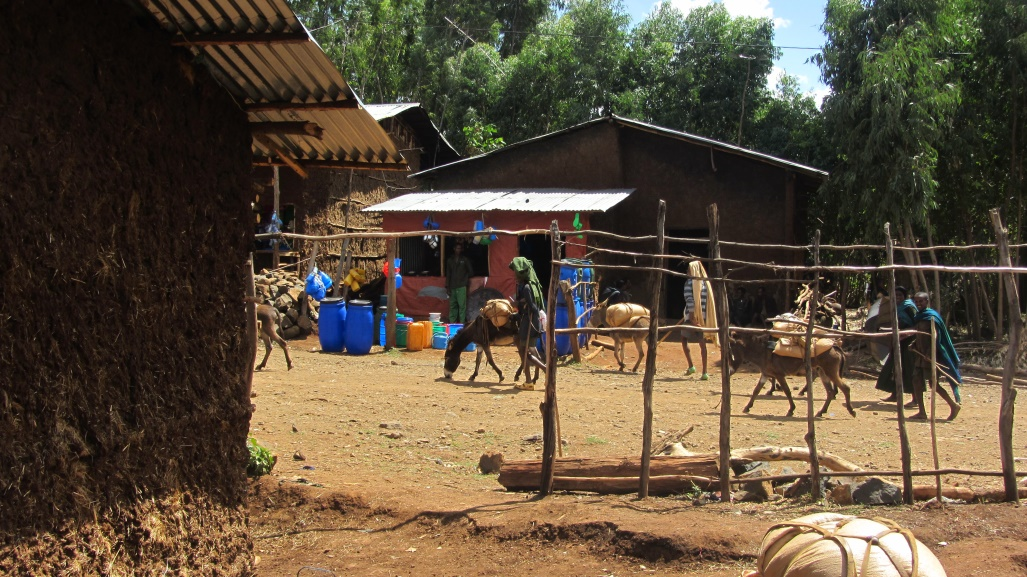 ---
WANT TO BE PART OF THESE LIFE CHANGING STORIES?
Sponsor a container: We need HK$ 50,000 to send any of our waiting shipments on their way. Email us for a list of projects needing funds: partnerships@crossroads.org.hk
Give goods: We can help your company or group find projects that need your quality superseded goods. Email partnerships@crossroads.org.hk
Volunteer: We need regular volunteers in a huge variety of roles across the work, from manual labor to administration and specific skilled roles. Email volunteer@crossroads.org.hk
Reference No : S1191A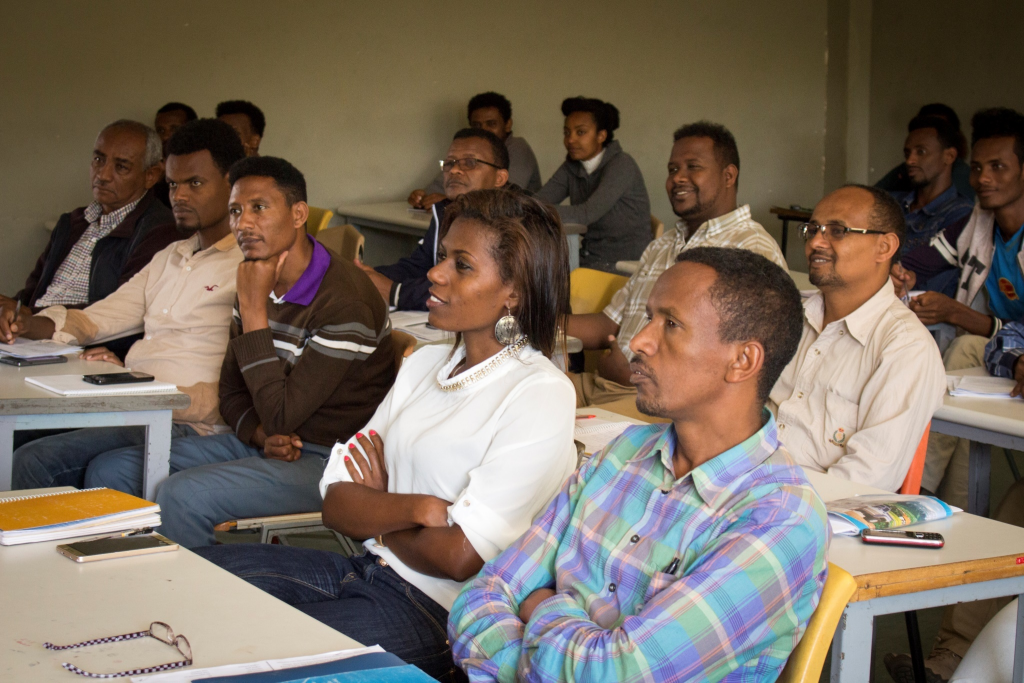 Donate Now!
Donate to a shipment like this one.
Donate Goods!
Want to donate goods for a shipment like this one?
Ethiopia Snapshot
Population: 105 million (2017)
Capital: Addis Ababa
Official languages:  Amharic (official), English and many regional languages
Located in north-eastern Africa, Ethiopia is the most populous land-locked country in the world. The country's population is highly diverse, containing over 80 different ethnic groups, with a rich and important cultural history. Ethiopia also enjoys great natural diversity, with rivers, forests, caves, highlands and desert areas.
Despite a fast-growing economy, Ethiopia is still one of the poorest nations in Africa. A devastating famine and its effects gripped the nation through the 1980s and 1990s. The population is vulnerable to natural disasters, such as flooding which left more than a million displaced in 2016-17. Around 23.5% of the population lives in poverty, with people in rural areas vastly more vulnerable to poverty.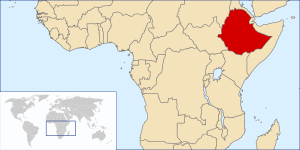 Syria: Aid and empowerment for refugees
Shipment Feedback: The conflict in Syria continues to devastate lives and communities, with thousands of people still displaced and living in flimsy...
Cameroon: Educating and rebuilding
WHO IS THIS SHIPMENT HELPING? When we first started working with our Cameroonian partners in 2010, they were planning and working on...
Malawi: Bridging the urban-rural divide
WHO IS THIS SHIPMENT HELPING? Despite making great strides economically over the past decade, Malawi remains one of the poorest countries in...