DR Congo: Job training for vulnerable youth
Job training for vulnerable youth
Most of DR Congo's population is living in poverty, partly due to recent civil war, which has hindered the nation's progress and seen millions killed.
We are preparing a shipment for a community in DR Congo where an NGO is targeting youth at risk. They particularly work with young domestic helpers and other vulnerable young people, who are at risk of abuse, or falling into dangerous occupations.
They firstly address educational needs like literacy, as many domestic helpers missed vital years of education, and then they run training programmes in tailoring, soap-making and hospitality.
They estimate that they are helping close to 1,000 youth annually with their programmes, and have seen many success stories like youth who have gone on to start their own sewing workshops, or who have developed their leadership skills so that they can then train other youth.
We are pleased to be sending a shipment of goods they have requested to boost and improve their projects, such as electrical and AV equipment for their educational work, computers, clothing and furniture.
---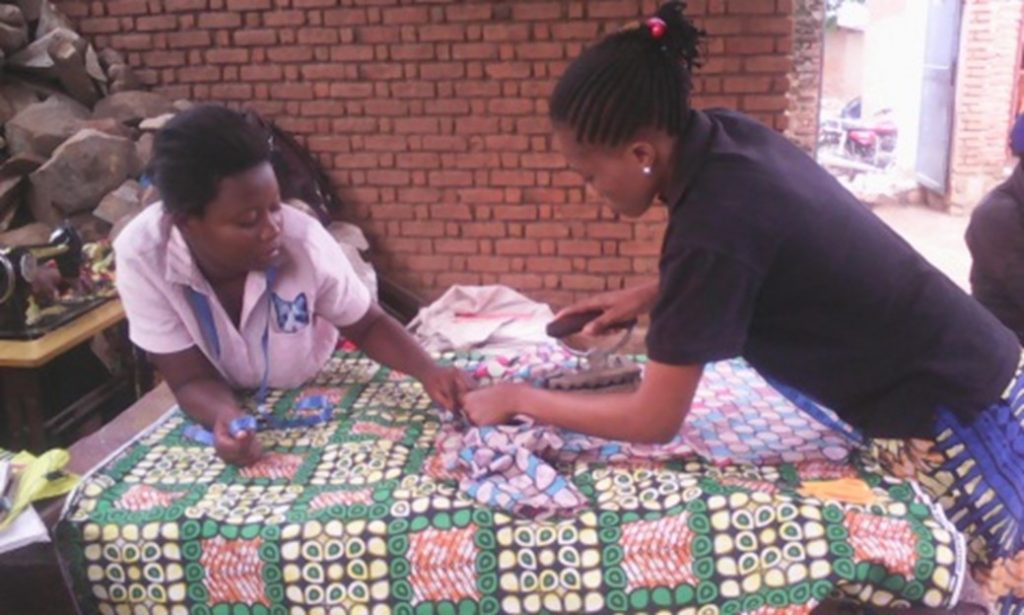 Training in skills like sewing, reading and writing, soap-making and cooking are giving vulnerable youth new opportunities for independence.
---
Francine's story
As a single mother, Francine worked as a domestic worker to support herself and her child, but it was very challenging work. She was abused and mistreated by her employer, and even worked for 3 years without being paid. It was a huge relief for Francine when she started training at our partners' sewing school. It gave her hope that her life could be different, earning her own money as a dressmaker and business owner. Goods from this shipment will help administer our partners' programmes, like the sewing school Francine attends.
---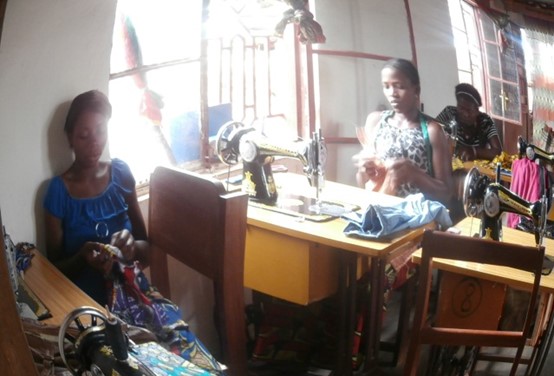 Our partner NGO's sewing school 
---
Pauline's story
The women at our partners' sewing school are resilient survivors, many with traumatic pasts, like Pauline. At 17, while still studying for her school exams, Pauline took a job as a domestic worker and nanny to supplement the family income. One night while minding her employer's children, Pauline heard knocking at the door and opened it. "It was bandits," she said. "They entered the room and killed my employer with bullets. The mother escaped, and the bandits came into my room and assaulted me. In the morning, I went to the hospital and did HIV tests. I went home, and I don't even know where my employer was buried." Thankfully, Pauline's HIV test came back negative, but since she had been assaulted, she feels marginalised and traumatised. She is pleased to be learning new skills now at our partners' project. "I would like to learn sewing so I can settle down as a seamstress," she says. Our shipment will help others like Pauline find support, help and economic empowerment.
---
(S5423)