Cameroon: Rural Community Development
SHIPMENT FEEDBACK
Crossroads' partners on this shipment wrote of the endless factors that keep people trapped in poverty: unreliable electricity supply, limited clean water, leading to outbreaks of disease, and poor roads and transport in rural areas, so that farmers find it hard to get produce to outside markets. "Most families can't afford higher education," they wrote, "and healthcare services and supplies are a major challenge."
"Early marriage, slavery and sexual exploitation are common paths for girls without education."– NGO director
Crossroads' partners have been working for more than a decade to invest in development across all aspects of their local communities with programmes like health education, reaching 250,000 people, and socio-economic support and empowerment reaching 3,000 people. Since beginning their work, they've seen improvements like a reduction in youth crime, more stable family networks, and better access to health care.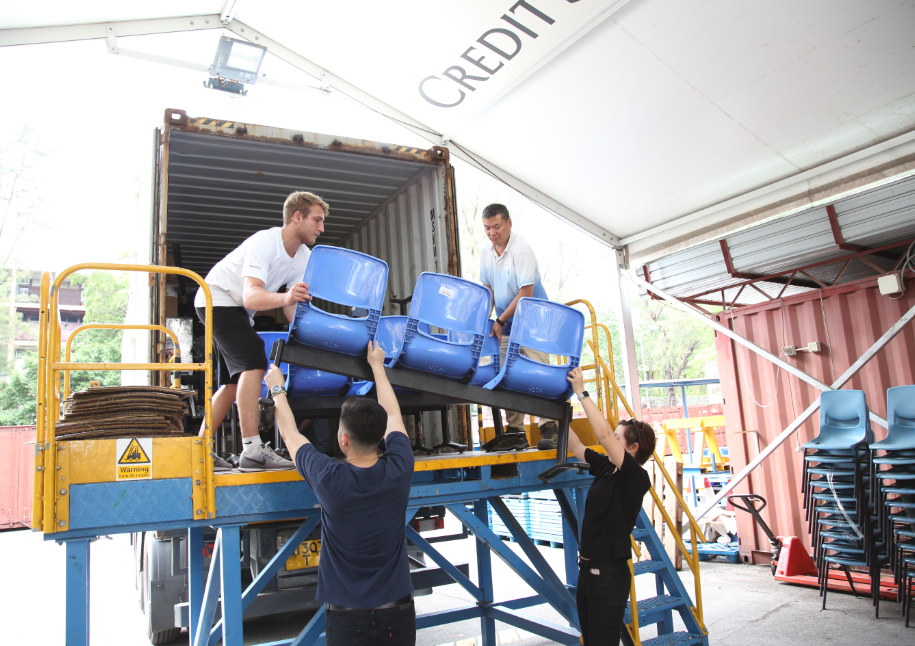 (Above) Volunteers from the community and our full-time team loaded goods into the container at Crossroads' site in Hong Kong, May 2018.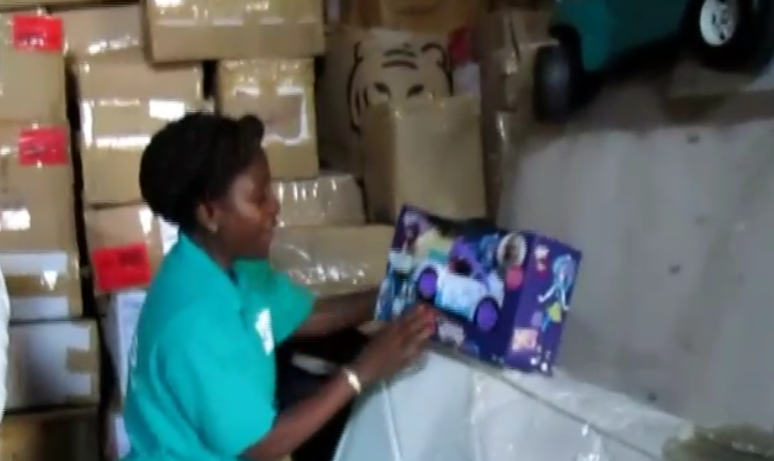 (Above) Unloaded boxes from the shipment are now being sorted, processed, unpacked, and distributed, so that they can begin investing in lives.

(Above 1st pic) Staff from our partner NGO in Cameroon begin sorting through clothes for distribution to their target communities. (Above 2nd pic) Donated uniforms from Hong Kong are already equipping youth sports teams, where football is an incredibly valuable way to reach young boys and girls at risk, creating opportunities for mentorship, leadership training, health and mental well-being.
This shipment included goods to help equip and expand their projects, such as:
Audio-visual equipment for training and education

Toys, sports equipment and educational supplies for community schools and youth sports projects

Office furniture, computers and office supplies to improve administration

Hundreds of books for schools and libraries

Beds and bedding to equip schools and clinics

Computers and monitors for digital literacy training
We look forward to further feedback from these partners, as the goods are distributed and put to use.
Reference No. :  S4767