Cameroon: Empowerment through Education
SHIPMENT FEEDBACK
"Our centre attends to almost 2,500 persons a year. These are the people who are directly impacted and we have an average of 60 visits a day before now when many people of our region have escaped the civil unrest," write Crossroads' partners in Cameroon.
Our partner NGO's work caters for orphans and vulnerable children, and the wellbeing of individuals needing rehabilitation therapy. They operate in a town of around 5,000, but their patients come from many miles away to access their facilities, because services are so scarce. Some have been disabled by diseases like polio and complications from HIV, some others sought help in traditional medicines that went wrong, and caused disabilities. A shipment from Crossroads has contributed to supporting their projects as they seek to improve and expand their services.
"In short we cannot afford a lot of things so the shipment acts as a starting point for us and hopefully we will continue with the care and provision!"  – NGO director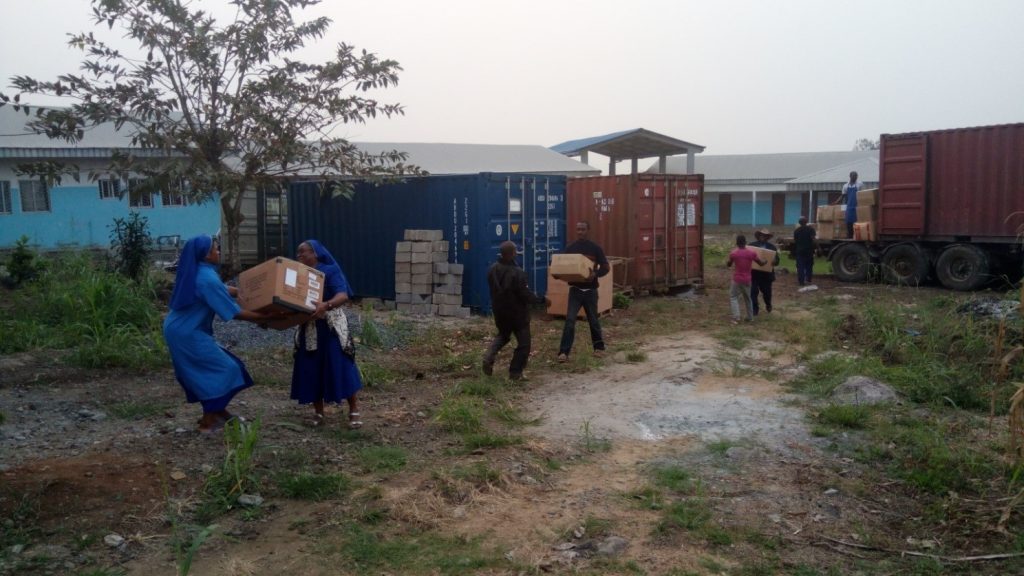 (Above) A human chain unloads the precious cargo
We look forward to hearing more stories of the impact of these goods as they are installed, distributed, and put to use creating opportunities for vulnerable children and youth and the disabled in Cameroon.
---
SUPPORT FOR CHILDREN'S HOME
A group of children and staff from a children's home housing more than 40 children benefited from the shipment goods. Donations of blankets, milk, shoes and dolls were distributed to this home and many other children's home within the community our NGO operates.
"Many more orphanages were given the milk for their children. Unfortunately we could not take pictures in all circumstances!" – NGO staff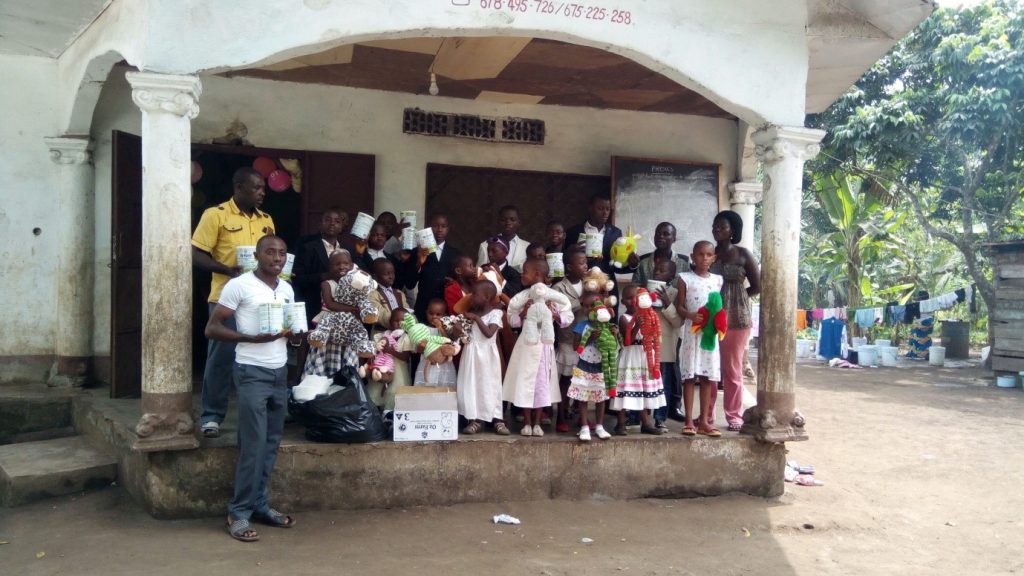 ---
"The prices of calipers, crutches, prosthesis and other appliances are not cheap", wrote our partner who runs a physiotherapy center to support individuals who are recovering from physical injuries or disabilities. "The most significant impact of receiving this shipment is the fact that the centre can carry on its activities on patients without the constant worry of needing to find funds to buy machines and keep the place alive."

(Above 1st) Our team of volunteers in Hong Kong loading one of the pieces of gym equipment which is now installed in a local physiotherapy center in Cameroon. (Above 2nd) One of the staff at the physiotherapy Centre tests the treadmill upon arrival.
FURTHER IMPACT:
Each television screen can allow 260 students to see class presentations and screening of academic videos.

Gym equipment saved approximately US$3,500 from their budget

Beneficiaries impacted directly: about 3000

Beneficiaries impacted indirectly: about 10,000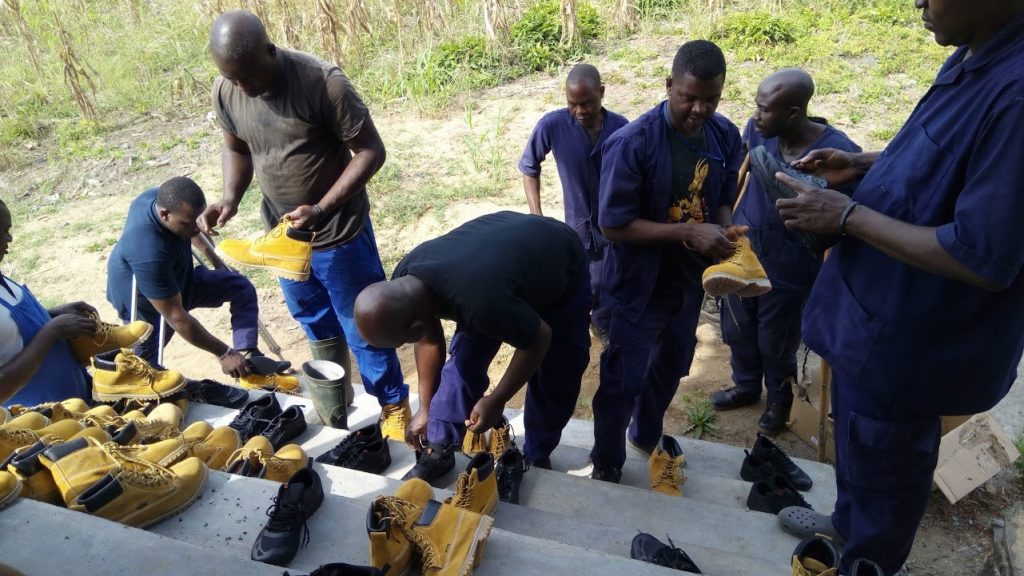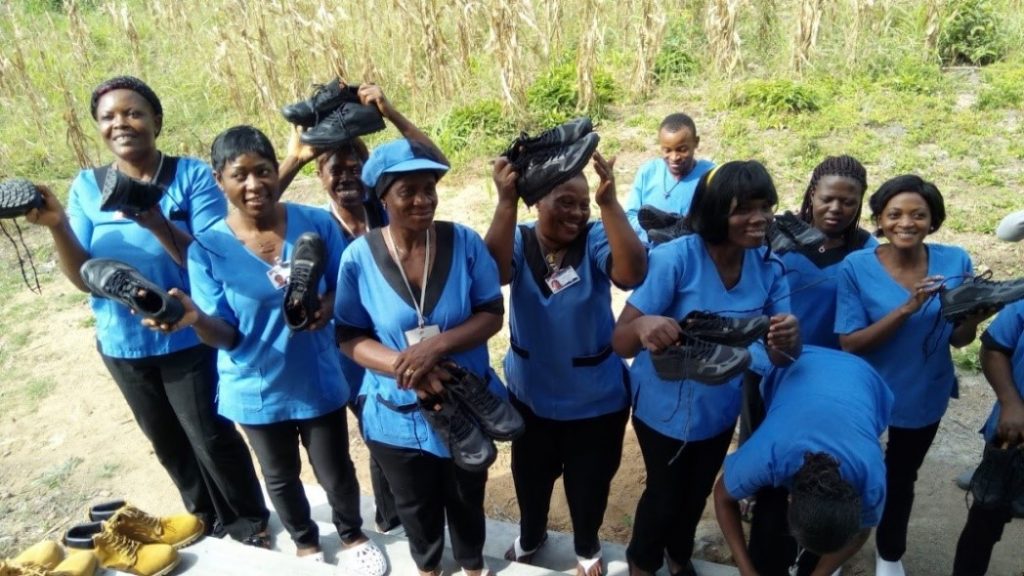 (Above pics) A group of men and women supported by our partner NGO try out some of the shoes that were part of the shipment. The work boots will allow them to work safely and more effectively.
Reference No. :  S4741