Cameroon: Education in rural communities
WHO IS THIS SHIPMENT HELPING?
In a country where more than a third of the population lives in absolute poverty, many people in Cameroon are focussed simply on staying alive. Despite its natural beauty and abundant natural resources, Cameroon continues to struggle with issues including poor infrastructure, civil war, and incursions from outside the country. In the midst of all this, our partners are determined to work towards innovative solutions for the long term. They are well-respected in their area for projects including establishing Cameroon's first integrated school for people with disabilities and other students, providing professional ophthalmic services, and providing advanced training for agricultural workers. We are now sending a second shipment to this group to help them meet the increasing needs for their services, including school equipment, furniture, books, computers and eyeglasses as well as clothing and other basic items to assist internally displaced people.
---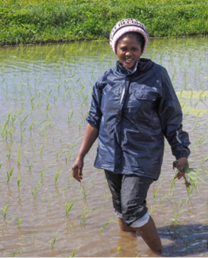 As well as pioneering work in education in rural Cameroon, our partners also support education and research in sustainable
agriculture, including student-exchanges with groups as far away as Asia. Here, student Doreen from Cameroon is standing in a rice paddy in Japan, learning
more about sustainable farming. Doreen wrote, "We were inspired by organic farmers practising crop rotation, companion plants, living mulch, vegetable oil and biogas production." Goods from this shipment will help our partners administer this and other projects.
---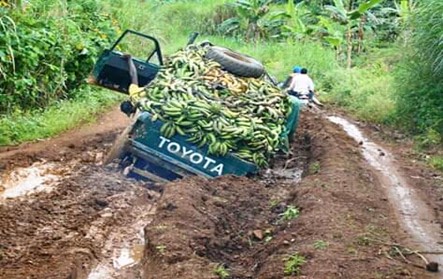 Rural road conditions in Cameroon mean that it can be a challenge for some rural communities to interact with outside markets and resources, perpetuating poverty.
---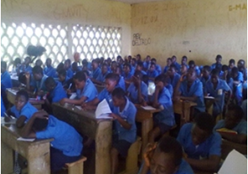 During the past years of violence between French- and English-speaking groups in Cameroon, many schools in the English-speaking areas have been destroyed. Our partner's school, in a relatively safe area, is being overwhelmed with the number of internally displaced children desperate to continue their education. Many cannot afford to pay anything towards their tuition, so the school sponsors their education. Our partners told us some of their stories, including that of one young girl whose father had been shot dead in their home village. Granted a free place at this school, within four years she obtained her First School Leaving Certificate with top marks and has been awarded a scholarship to continue her education.
---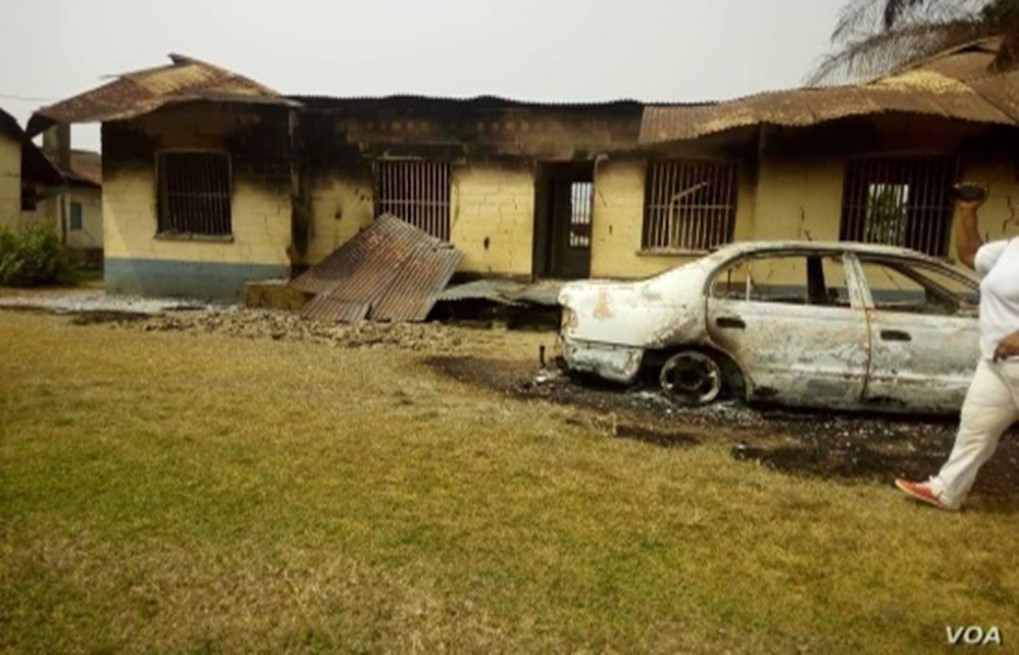 Civil war in the North- and South-West Regions of the country has reduced many communities, including schools and clinics, to burnt-out ruins.
This shipment will include educational goods to help sustain schooling for displaced and vulnerable children.
(S4101A)