Benin: Empowering women and youth
SHIPMENT FEEDBACK
Benin, bordered by Togo and Nigeria in West Africa, is rich in natural beauty but is one of the world's poorest nations. Many of the country's 11.5 million people still lack access to basic social services and are dependent upon subsistence farming.
"We have been able to open two new branches, thanks to the computers and office equipment you sent." NGO staff
Crossroads sent a shipment of goods to help partners who empower women and youth with skills and support that will lift them out of poverty. "The problems are numerous," they said. "Women's illiteracy, extreme poverty, girls dropping out of school or never attending, a lack of access to IT, malnutrition and a severe lack of resources in general."
"This donated fridge has enabled our co-op of 40 women to improve our activities in fruit juice production, increase our income and improve our working conditions." Small businesswoman, rural Benin
Their training projects target all these problems strategically, and goods from Crossroads are helping them do it.  Examples of the impact include:
Equipping three computer centres with computers and IT equipment. "These are a great blessing for young people and school students. Youth now have access to the internet and do research for their own knowledge or for presentations requested by their teachers."
Refrigerators and freezers have helped 300 young people who are starting food businesses, such as fruit juice and cake-making. "Many girls and women who had nothing now have equipment for their businesses, like refrigerators to carry out income-generating activities for the preparation of cakes, ice, fruit juices and other local drinks that can be refrigerated and sold. This gives them very encouraging returns!"
Furniture and office goods for their own administration. "Our NGO is now very well-equipped and operates without any material difficulties," they said.
Distribution of new clothing, mattresses, school supplies and other desperately needed basic goods for 5,000 of the poorest of the poor in their communities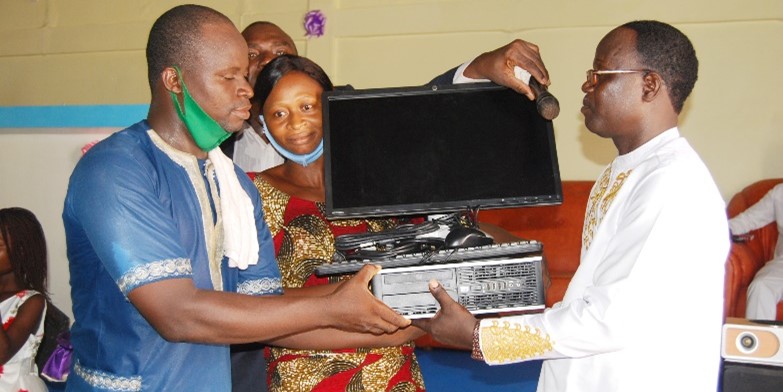 Computers from the shipment allowed our partners to open two new office branches, as well as equip three computer centres to give IT access to community youth.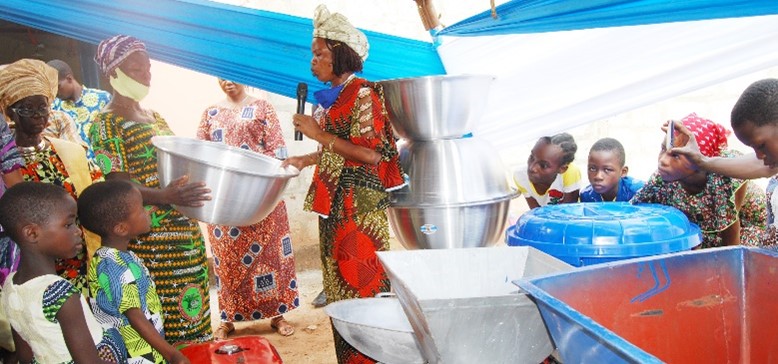 Our partners' vocational training projects in industries like fruit juice production and baking (above) help hundreds of young women find independence and able to support their families. Refrigerators and freezers from Crossroads' shipment (some pictured below) have now helped 300 young people in starting their own fruit juice and cakemaking businesses.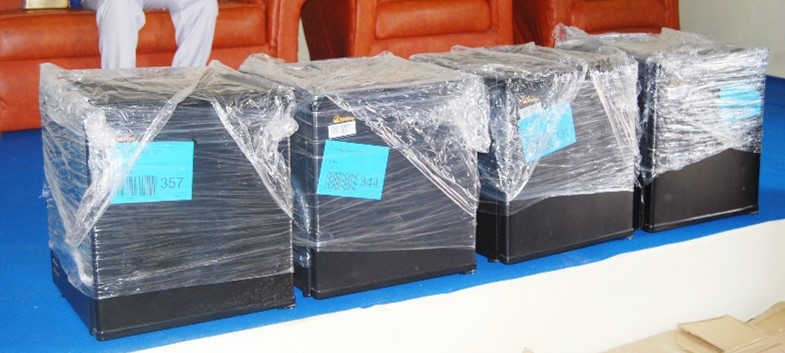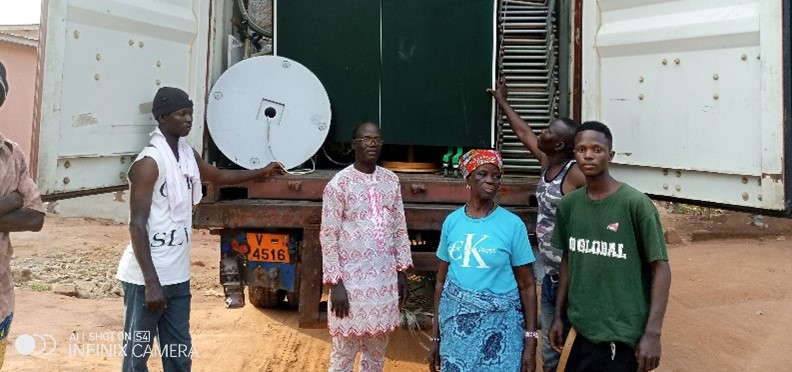 NGO staff oversee the arrival of the shipment in mid-2020, ready to start unloading and distributing the goods to their various projects with women and youth.
S4125A