Armenia: Restoring hope for orphans and people with disabilities
WHO IS THIS SHIPMENT HELPING?
Since achieving independence, the people of Armenia have been working to re-establish their country, culture and economy.  This has included everything from decommissioning highly polluting industrial plants to returning land to agriculture in order to provide food security without relying on imports.
Sadly, during the Soviet era, it was common to confine orphans and people with disabilities to institutions, with minimal care or contact with the outside world.  We're shipping to an organisation who is working hard to bring these children back to their families where possible, and provide holistic support for all involved, whether providing medical care, school supplies or counselling for those moving from institutions into independent adult life.
They support day care centres so that parents can work but are still able to keep special needs children at home and they run special programmes for children in institutions who are unable to be returned to their biological families.
We are sending a shipment of goods including furniture and home appliances to support families who would otherwise not have the resources to receive their children back home. We'll also include school supplies, computers, clothes, toys and medical equipment for selected orphanages, and sports equipment for their summer camps.
---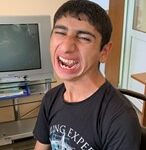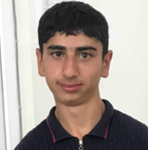 'Melik' was born with a deformity that was gradually pulling his neck and part of his face to one side and that would eventually have killed him when he could no longer breathe. Crossroads' partners raised funds and organized life-saving surgery. Goods from this shipment will support these programmes, changing  the lives of young people like Melik.
---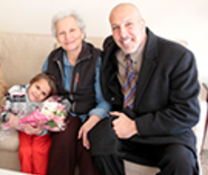 'Lena' was born with such a severe spinal deformity that she looked as if her body were sitting next to her legs (above, with two of the sponsors for her surgery).  Because of her special needs she needed to be kept in an institution for people with disabilities. Crossroads' partners found sponsors, organised corrective surgery and physiotherapy.  Her smile below shows her joy at being able to stand upright and live at home, outside of institutional care. Goods from this shipment will help our partners support more children like Lena to live full, joyful lives.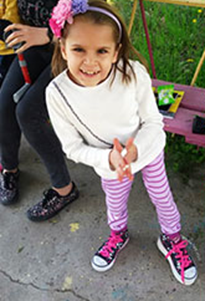 ---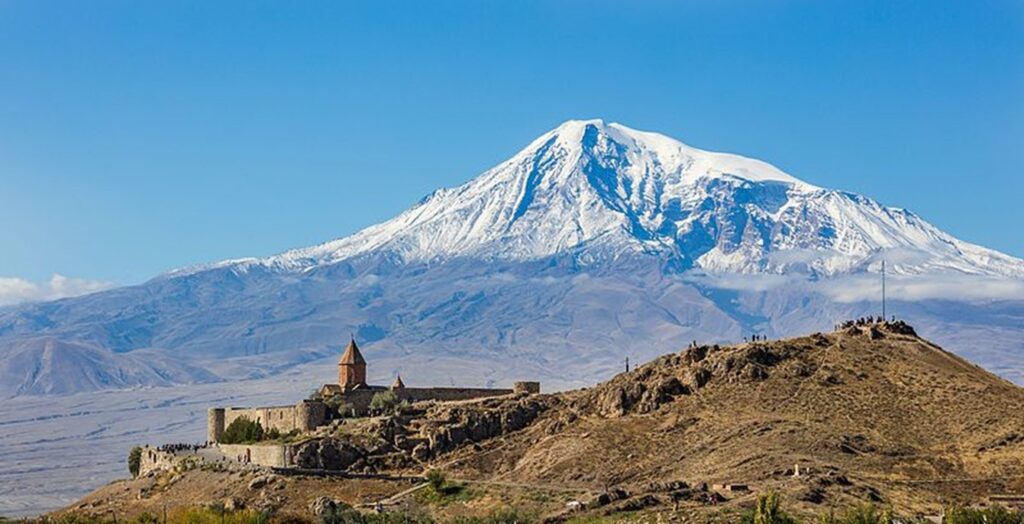 One of the most iconic sites in Armenia, Khor Virap and its associated monastery is ancient site of importance.  Mt Ararat (now in Turkey) towers above it.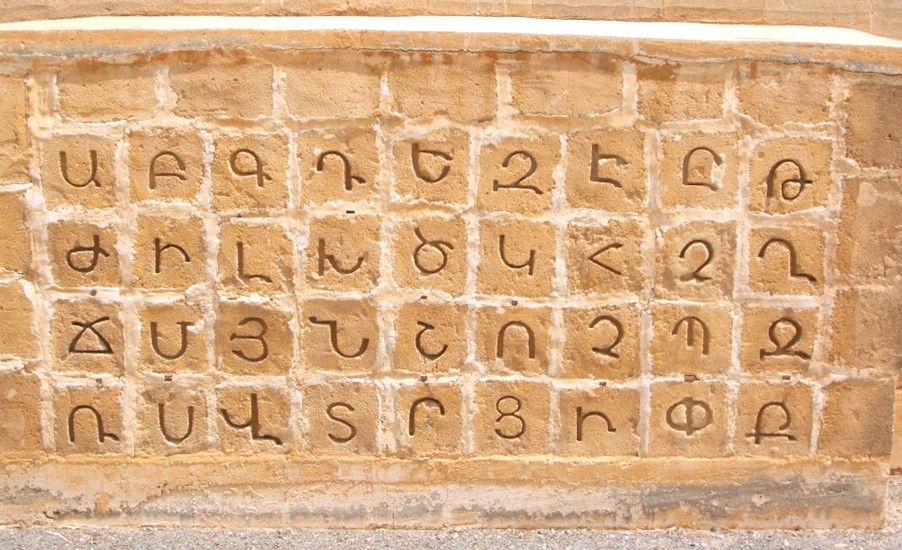 The unique Armenian alphabet, invented in the early 5th century CE, has remained almost unchanged over centuries.
S5801