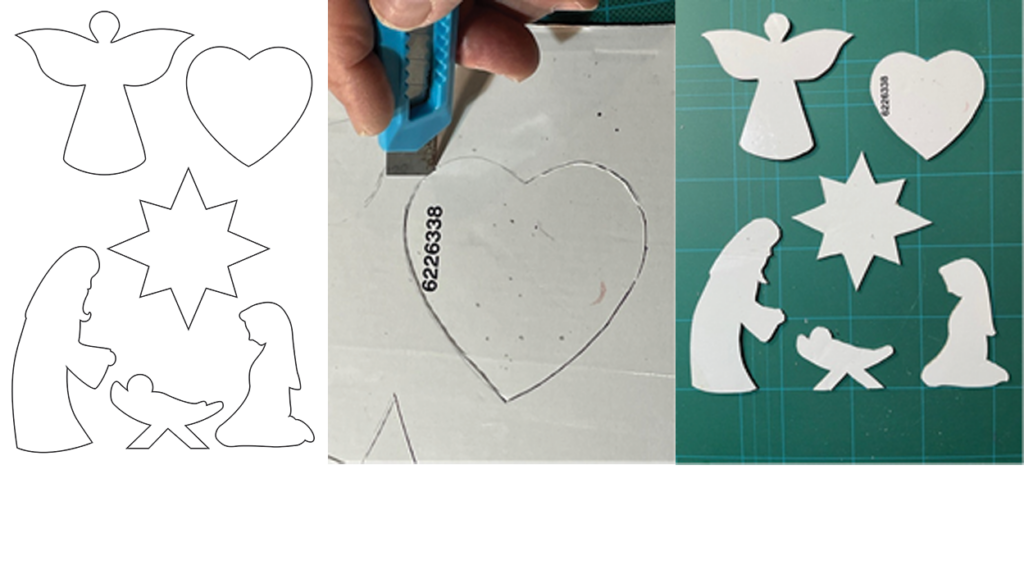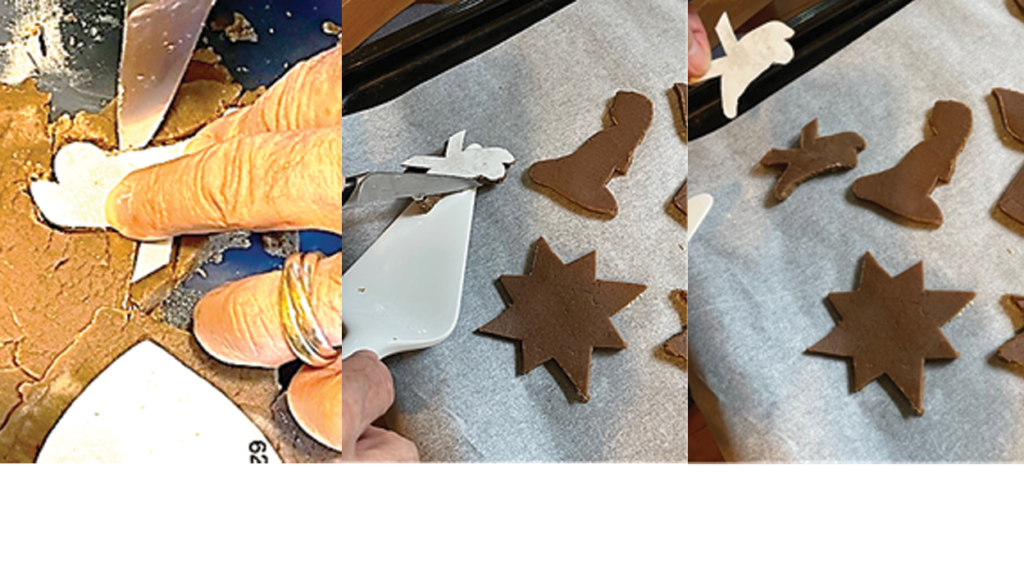 This cut out process works surprisingly well for us and the cardboard stencils have lasted for many weeks, enabling us to make loads.
Tips:
We found it handy to use a Stanley knife, but, if you don't have one, just be sure to use a sharp knife.
The mixture feels a bit sticky as you cut it. That's why we recommend using a cake server or egg slice. It is meant to be sticky though and cooks just fine.
Our main recipe is designed to hold its shape so don't worry about it puffing up or expanding. It's a recipe that works without raising agents. You can also try leaving them out of the other recipes, too, if you're keen for a shape not to change.
If you have young kids, the best part of the process to invite them into is the decorating. These knives and/or scissors are sharp!
If you already have cookie cutters that will do this job, there's of course no need to follow our process! Just have a wonderful time, bake what you enjoy and do remember those in Eastern Europe, 'specially Moldova, this Christmas.