7,000 New Toys Offered Through Global Hand
The offer was huge: 7,000 brand new toys, including dinosaurs and remote controlled dolls, all battery operated, from a well-known multinational toy company. It was a larger donation than we could immediately handle at our own warehouse, but we knew there might be Hong Kong NGOs in our Global Hand network who would jump at the offer. We started asking our local partners if they could use the toys for children in their programmes, and several put up their hands, including a project that runs school for sick children in hospital, mobile toy library for underprivileged areas, and a group working with children with special needs.
One little boy with special needs was particularly overjoyed with his new dinosaur. He told staff that he had been wanting a dinosaur toy for a long time, even asking for it last Christmas. "My wish has come true!" he shouted joyfully, clutching the toy for dear life.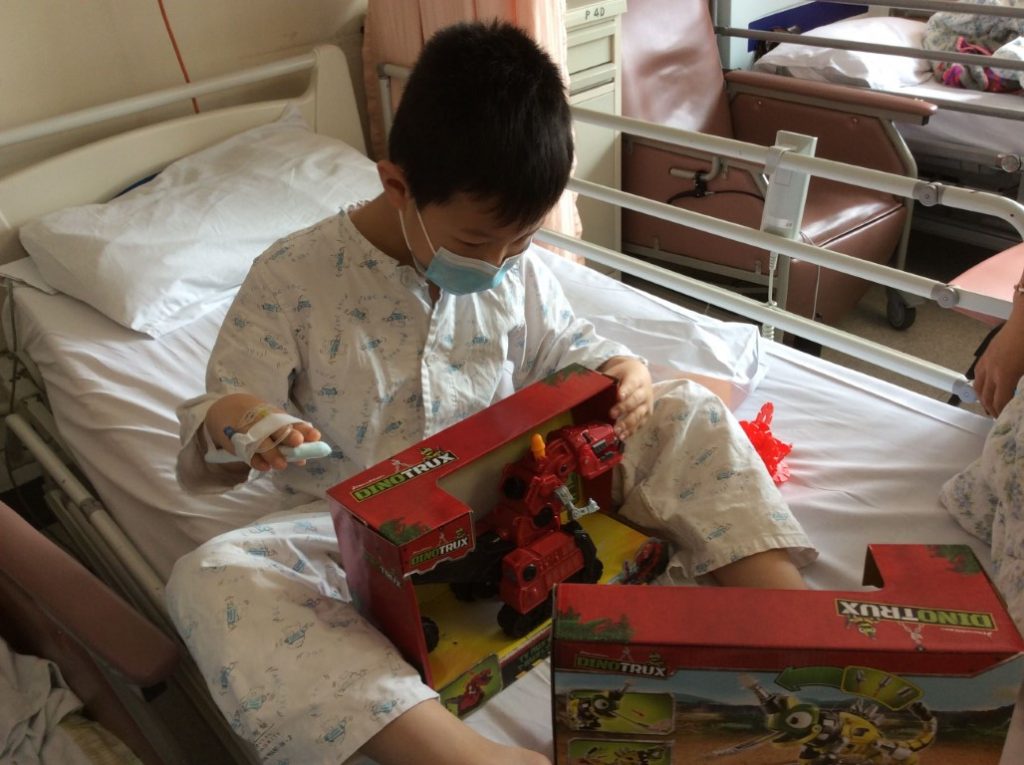 The ripple effects of these toys are being felt beyond their young recipients. One of the NGOs who received toys runs an evening meal box programme for elderly in poverty, and some of the toys were given out to elderly for their families. Yuk Ching, who attends the programme, is an elderly grandma living on a shoestring budget. She spoke with tears in her eyes of what the gift meant to her and her family: "As a grandmother, I never give any gifts to my grandchildren," she said. "I don't know where the toy shops are, and I can't afford it. This is the first time I've been able to give gifts to my grandson and granddaughter!"