WHO IS THIS SHIPMENT HELPING?
Liberia as a nation is still suffering deep social and economic wounds from a civil
war that ended in the early 2000s. Violence and assaults are sadly common, with
youth turning to crime because they feel hopeless.
Crossroads has sent three shipments in the past to an NGO in Liberia who reach out
to children and youth at risk. When they first established, they ran programmes to
solve youth crime problems, but they soon realised they had to get to the root of
why youth were turning to crime. They decided that education and mentorship
were the answers, helping open more doors to youth so that they wouldn't feel like
crime was the only way to survive.
Today, they run a thriving 'Street Library', where many of the books, toys,
furnishings and technology are from Crossroads' previous shipments. They also
used computers from our previous shipment to set up a computer lab to train
youth in IT skills. The goods from the shipment were so strategic in furnishing and
improving their projects to a high standard that the organisation secured funding
from the United Nations to run an additional 6 project across Liberia. "All of this
happened because of Crossroads' support," they wrote.
They run several other programmes including mentoring and support for teenage
mothers, life skills for teens at risk, and more. We're including goods in the
shipment that will let them expand their programmes into brand new areas,
reaching many more children and teenagers. "Children and adolescents in these
areas are yearning for these things, and we're hoping to kickstart these activities
soon," they said.
---
Equipping Frontline Workers
Office furniture, office supplies, computers and other goods in Crossroads' shipments are a strategic, multiplying investment that helps staff and administrators do their job far more efficiently. "I didn't have a desk, to do my work in birth registrations. I didn't even have a chair. This has made my burden far less," said one of the staff from our partners' projects.
---
Shara's story
Shara's mother was a hard-working single mother, too busy trying to survive to send Shara to school. Shara says he would look longingly at his neighbourhood friends going to school and imagine how life would be if he could go too. Finally, at age 9, his grandmother took him in and enrolled him in school. He didn't adapt well to social interaction and as he grew into a teenager, he was hungry for guidance and support. This is when he met Crossroads' partners – an NGO in Liberia that targets children and youth at risk with programmes to lift them out of poverty. He joined their 'Let us Learn' project which taught him life skills and public speaking, as well as anger management to process trauma from his difficult early years. Today, at 16, Shara is a peer educator helping teens like him achieve their potential. He earns a small income through the work and that helps him pay school fees to complete his education. His ambition is to work in IT, and he's well on the way!
This shipment will include goods to expand the programmes that helped Shara, reaching more vulnerable youth.
---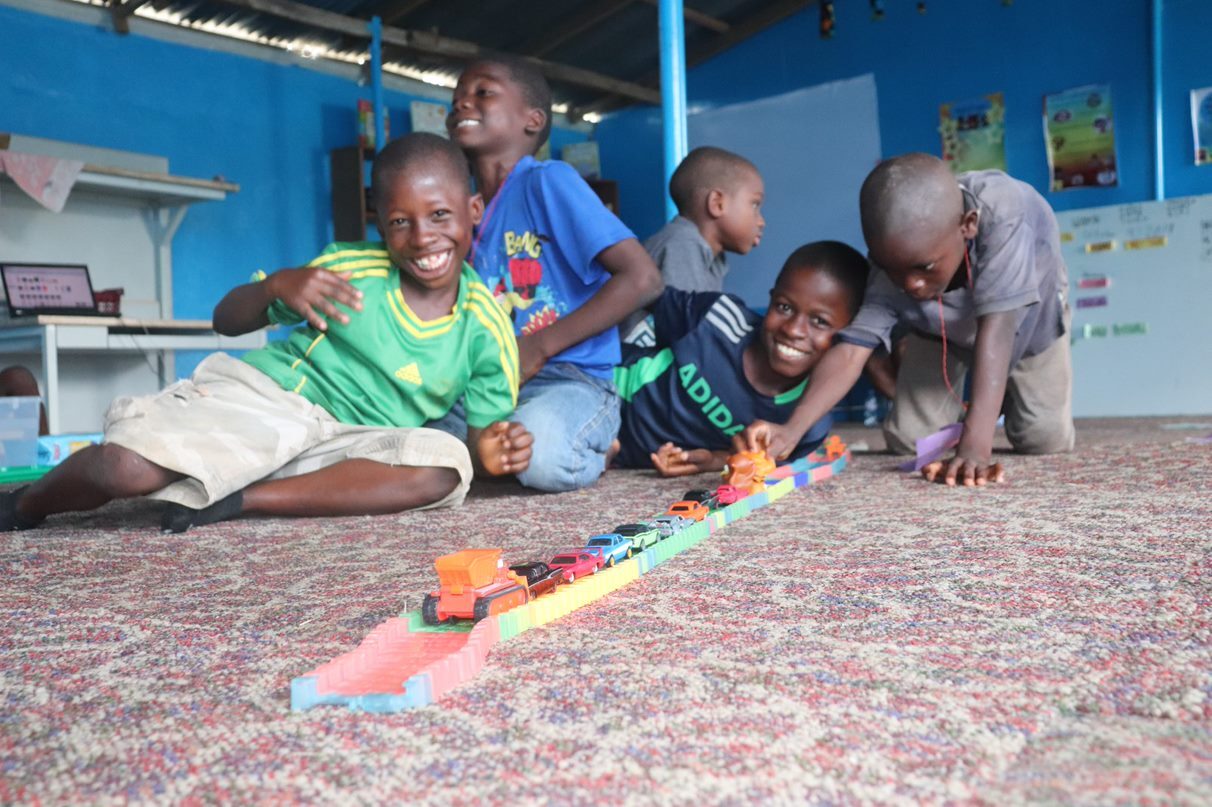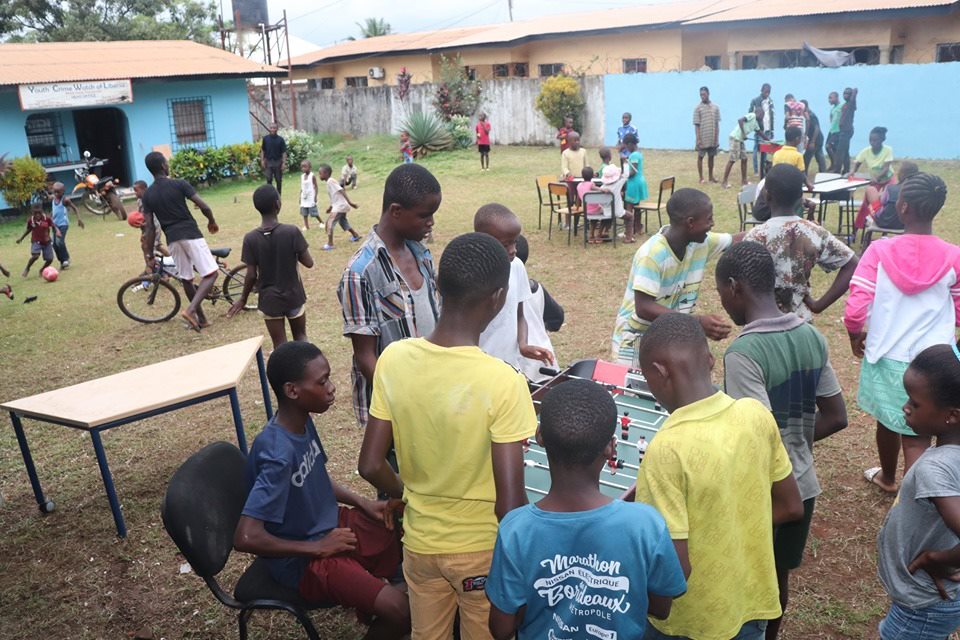 "Because of the amazing games we received from Crossroads in two shipments, adolescents assemble in the space every day to play and learn together. The furniture and other materials have enabled the programme to increase its intake of kids to the street library, increasing attendance to 250 per week."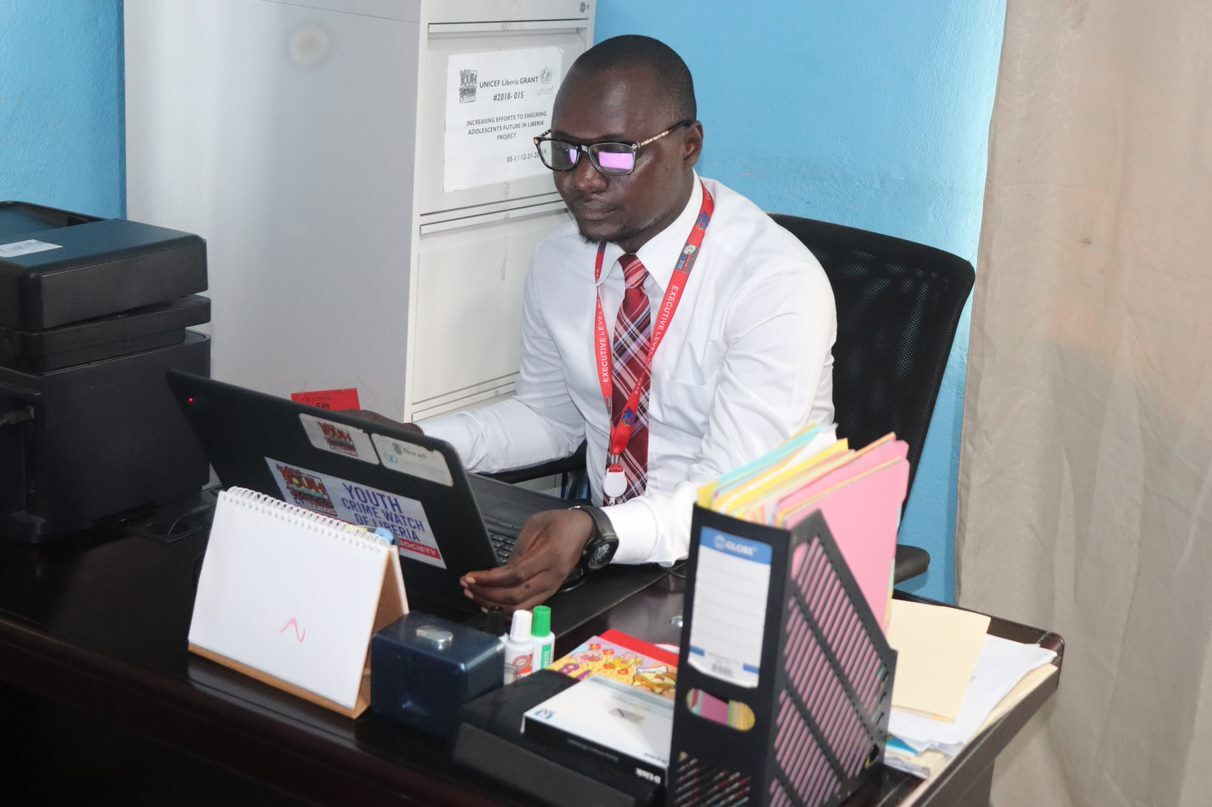 "Before, we were doing our work on mobile phones, or working from home. My first day at work after the donations was so happy!" Joseph, NGO worker.
"The impact on my work has been massive. We've been able to launch new projects." William, IT manager. 
---
You can be part of their story.
Sponsor this shipment: We are seeking financial sponsorship to cover the costs of this shipment and others. To donate all or part of the needed funds, see overleaf for account details or email
enquiries@crossroads.org.hk
Give goods: We need more good quality laptops or computers for this shipment. If you can help, email donate@crossroads.org.hk
Help load the container: Bring a team (or just yourself!) to pack goods into the container to help communities in need. Email volunteer@crossroads.org.hk to ask about volunteering.
Reference no: S4381C