Vocational training and community development
UN statistics indicate that up to 78% of Zambians in rural areas are living in poverty, as our consignee for this shipment can attest. Simply finding enough to eat each day is a daily struggle for many. In the region to which Crossroads is shipping, education is another big challenge, where many parents cannot afford for their children to go to school. Widows in poverty face particular hardship, when relatives claim everything they have, including their home. This leaves the women with nothing, which forces them to live on the streets.  The vision of our consignee is to bring hope, love and compassion into this region. The way they try to do this is with a mixture of providing vocational training, community development and supporting victims of HIV/Aids.

Potential impact:
Clothing for hundreds of people
Teaching new vocational skills to vulnerable people in the area
Improve the efficiency of the organisation
Shipment includes:
Computer equipment
Shoes
Household goods and appliances
---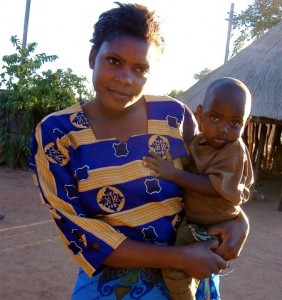 Matilda Zulu not only lost her husband, she also found she had HIV/Aids.  She was helped through various HIV/Aids interventions carried out by our consignee organisation. Because of this she learned to face her life with hope. Matilda now advocates for women with HIV/Aids, encouraging them to be open and come forward to help and care.
---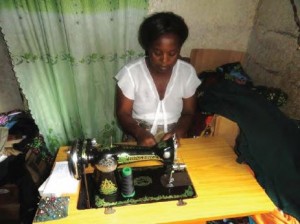 When Helen's husband died, she was left with four children, the youngest only eight years old. Left with no income, she and her children had to live in a one-roomed house, and she became hopeless and couldn't see a way to survive. Thankfully, she came in touch with our partner NGO, who helped her learn sewing skills.
Now, she has extended her house with two new rooms and is making a living as a designer and tailor, and she also sells peanut butter from her home. One of her boys is working, two other are in college and one is finishing high school.
---
This shipment will provide more computers, books, furniture and basic essentials like shoes and clothing to improve the lives of people like Helen and her children.