Global Survivor 2013, on 16th November, saw intrepid Hong Kong community and business leaders visit Crossroads to live an extraordinary 24 hours in simulated 'poverty'. These men and women, used to top positions in their workplace, suddenly entered the shoes of those who are powerless and penniless.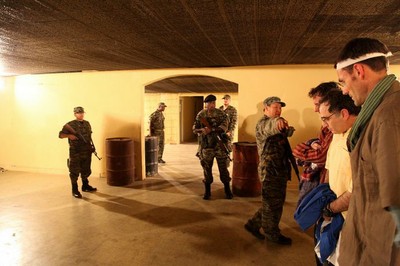 Placed in 'families', participants face an attack from 'soldiers' brandishing AK47 rifles, have to bribe their way past border crossings into safe territory, and survive in their new setting. They construct a slum house out of debris, meeting ambush on the way, and spend 24 hours in their new homes.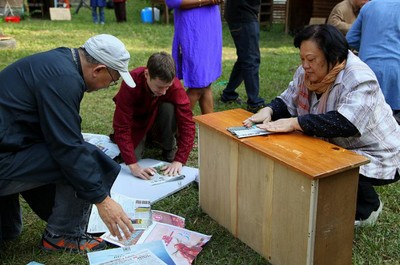 Once again, we saw senior figures speak of the profound impact it has to spend this time 'in the shoes' of those who suffer: the depth of understanding this brings, together with their desire to help. "It's 'in'-credible," said Philippe Lacamp, Head of Sustainable Development John Swire & Sons (H.K.) Ltd. . "If you're all-in, it's disturbingly and motivatingly credible."
Australian Consul-General Paul Tighe, also among the participants, commented of the Refugee Run, "It was the most foreign experience to me, and the most alarming, because of the complete lack of control participants had and how de-humanising it was."
Past Global Survivors have included Hong Kong designer Barney Cheng, who was so moved by the experience that he has undertaken several huge projects since, to help the poor.
"Without a doubt, it was the hardest 24 hours I have ever endured in my life," said Cheng. "I was thrown into a scene of uncertainty, homelessness, and financial and emotional hardship that resembles the conditions in which millions currently live around the world. The experience humbled and triggered me to take action into my own hands."
Join an x-perience!
Crossroads' Global X-perience offers a wide range of simulations and activities that explore issues like urban poverty, refugees, blindness and HIV/Aids. Browse the list and book an x-perience for yourself, your company or organisation by clicking here.