WHO IS THIS SHIPMENT HELPING?
The civil war through the 1990s in Sierra Leone killed between 70,000 – 300,000 people. Today, for thousands of survivors, the trauma and lasting effects of this brutal war continue. Tens of thousands of people lost limbs in the conflict, whether intentionally cut off in violent attacks, or lost accidentally by landmines or gunshot wounds. Life for these amputees has been particularly difficult in Sierra Leone. They feel stigmatised, have often lost out on valuable years of education, and can be excluded from employment and social life because of their disabilities.
We're shipping to an NGO that was founded by one of these amputees. Having lost his left arm in the war, he knows the uphill battle that people with disabilities are facing in his community. He saw that many amputees felt hopeless, and couldn't find ways to support themselves beyond begging. So, he started an organisation that advocates for the rights of people with disabilities and offers training in the kinds of skills that empower people to start their own businesses and support themselves.
They now run training programmes in hairdressing, tailoring, metalwork, electrical repairs and weaving, and have seen their graduates move from a life begging on the street to one of self-sufficiency and dignity.
They have asked us for a shipment that will help them continue and expand their programmes. They especially hope, with our support, to open a new ICT centre that can train young people with disabilities in computer skills, as well as other exciting new projects.
---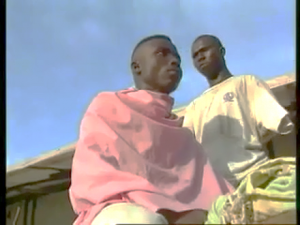 Our partners teach employable skills like tailoring, hairdressing (left), electrical repairs and weaving to people who have lost limbs in the war, or have other disabilities.
A hand up, not a hand out
James knows the dignity that comes with having a secure job, and earning a sustainable income. James was left with a disability after contracting polio, and found it very difficult to find a job. After going through a tailoring course with our partners, he now earns an income making and selling clothes. "I used to wait for a handout from people," he said. "I'm an independent man now and can contribute to society."
---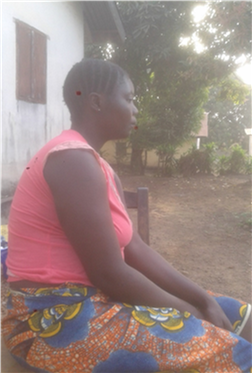 Jestina's story
Jestina was one of the thousands badly injured in Sierra Leone's civil war. During the conflict, between 4,000 and 10,000 people lost arms, legs, hands, fingers, ears or feet hacked off by fighters. Thousands also suffered landmine or gunshot wounds, losing limbs.  In post-conflict Sierra Leone, it's hard enough for able-bodied people to find a job. For those with a disability like Jestina, it can be impossible, and many turn to begging on the streets as their only means of survival.
Thankfully, Jestina found hope in our partners' job training programmes for people with disabilities. She is now a fully trained dressmaker, and is earning an income to support herself and two children. It's a huge relief to Jestina that she can make her own money without needing to beg. Her perspective on life has totally changed. "I never knew there was 'ability' in 'disability'!" she says.
This shipment will include goods to support our partners' training programmes, helping more like Jestina.
---

Advocacy for people with disabilities is an important part of our partners' work in Sierra Leone. They empower those with disabilities to understand and stand up for their rights, as well as educating the community to accept and celebrate diversity.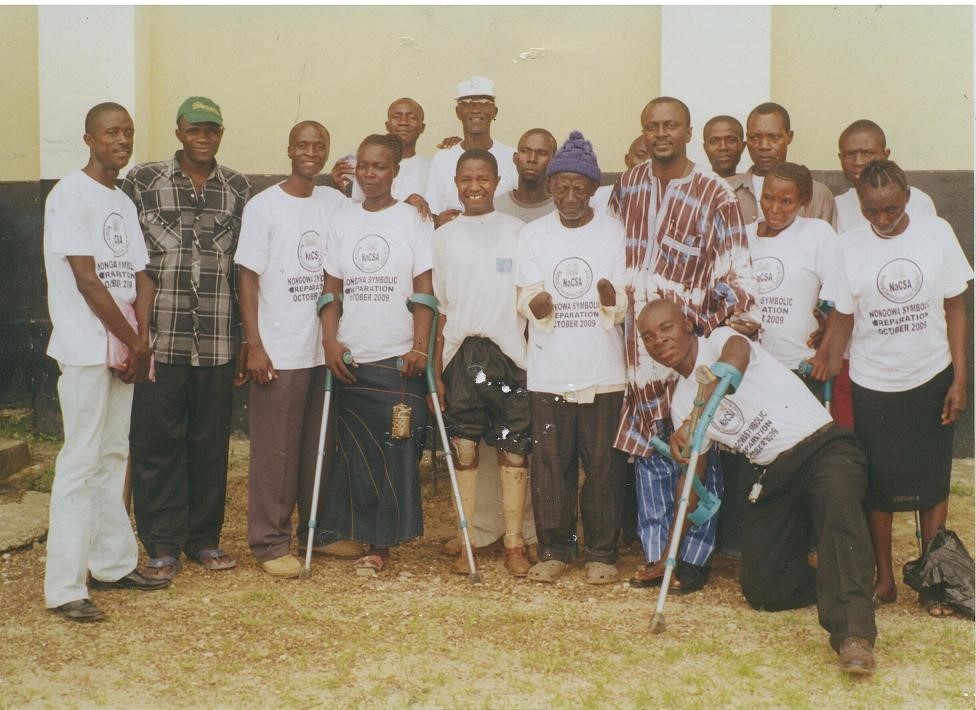 Reference No : S4352A