In partnership with:

Overview
We are delighted to partner with Christian Action – Centre for Refugees (CA-CFR), a registered Hong Kong charity, to bring you an experiential dining opportunity to conclude your simulation programme! To learn more about Christian Action's work with refugees, click here.
This lunch is currently available following a morning booking for the Struggle for Survival and Refugee Run simulation programmes. Inspired by the heritage of refugees and asylum seekers themselves, the scents and flavours of this delicious meal will transport you to the nations where we are serving.
The cost of your meal on the day will cover your own lunch, and a meal for a refugee through the Centre for Refugees' daily soup kitchen (pictured below). This is truly 'dining to make a difference'!

Note: the meal is fully vegetarian, and avoids common allergens such as dairy, nuts and sesame.
Pricing and how to book
To be sustainable, the minimum cost for lunch for your group is HKD 2100, which covers lunch for up to 30 people.
As Christian Action operates at scale, the more people we cater for, the lower the costs, as follows:
30-39 people, HKD 70 per person
40-49 people, HKD 60 per person
50-80 people, HKD 55 per person
If you're interested in booking a lunch, please let our Bookings Officer know when liaising for a morning booking for our Struggle for Survival and Refugee Run simulation programmes.

Suggested schedule
As mentioned, the experiential lunch is available as part of a morning programme and would extend a typical morning schedule as follows:
09:45     Arrival, bathroom break, name-tags
10:00     Introduction to the programme
10:30     Simulation
12:30     Experiential Dining
13:30     End of programme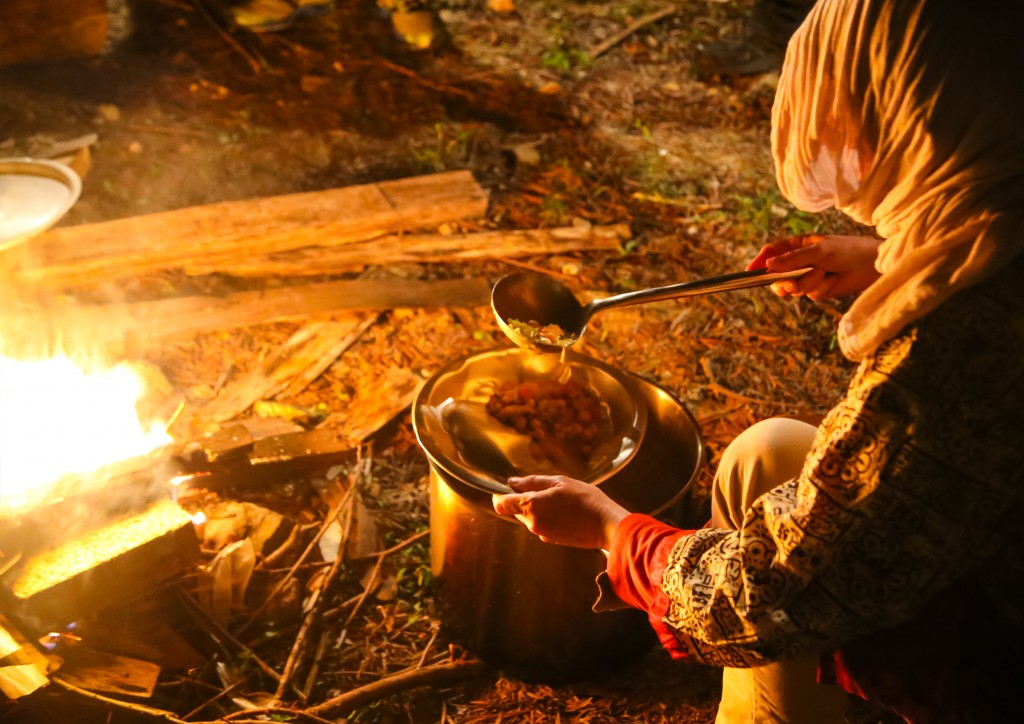 Global X-perience statistics Kazakhstan: Fair trade insights for teachers
Can students be taught the global inequalities of trade? Can they learn to understand how rural or urban producers often receive far less than their fair share of...
Online inspiration during Covid-19
"War, poverty, refugees, modern-day slavery. Many people look at global issues, and long to see change occur. But can one person's...
Trading integrity for survival: The pressure of poverty
We often speak of our experiential programme that simulate issues such as the complexity of poverty. Read these words from a...