18 Jul 2020 Saturday Family Programme – The Water Challenge
Cancelled:

Sadly, we've had to cancel all our planned summer family package days, due to changes in Covid-19 recommendations. All paid bookings will be refunded, and we hope to keep you informed on when we can start up the programme again.
Overview
Hong Kong is privileged to access to water in our homes, our schools and our playgrounds, but what is life like, around the world, for the 2.2 billion people who don't have good access to water. Come and join this experiential, fun, family-friendly program, explore what life is like without access to water, and see what you can do to make a difference.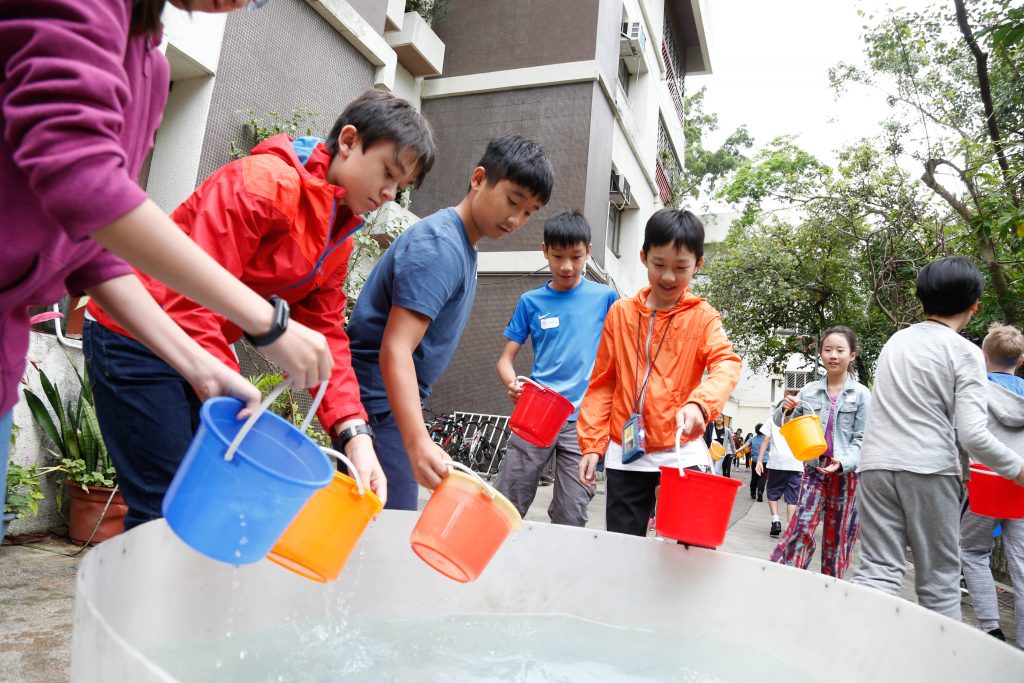 The Water Challenge simulation programme, an hour of family-friendly volunteering and a mini shop and cafe tour.
English option:
10:00     Arrival, English Simulation
12:00     English family volunteering
13:00     End of programme
Cantonese option:
1400     Arrival, Cantonese simulation
1600      Cantonese family volunteering
17:00     End of programme
Practical Information
Languages: Available in English and Cantonese
Maximum capacity per program: 25 participants
Time: 10:00-13:00 (English) and 14:00-17:00 (Cantonese)
Suitable age for kids: 6-11 years old
Program Fee: HKD 200 for one adult and a child, and HKD 75 for each additional family member.
Participation is by booking.