Our cash needs are met by a combination of philanthropy and income generation.
Philanthropy
Global Distribution and Global Hand provide help to people in poverty, those who are unable to pay for services rendered. Both are therefore financed by donations.
Income generation
Global X-perience and Global Handicrafts aspire to be self-financing. Global X-perience requests a suggested donation from participants, other than those for whom a payment would be prohibitive. Global Handicrafts generates income from sales.
We receive financial support from individuals, corporations, grant bodies/foundations, educational institutions and non-profit organisations. Donations range from regular individual giving to legacies, from organisational fundraisers to foundation grants.
We seek to minimise the need for cash by using pro bono services and donated goods wherever possible.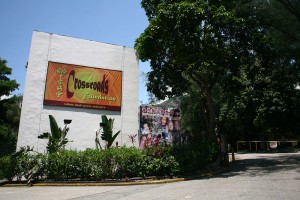 Rent:  The Government of the Hong Kong SAR kindly permits us the use of our premises: the former Perowne Barracks site in Tuen Mun, consisting of 40 buildings on 14 acres.
Staff: None of our 70 full time staff receives a salary. Their efforts are augmented by several hundred community volunteers, each week.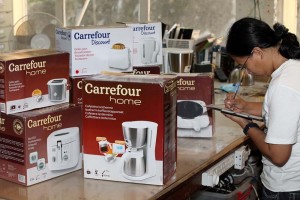 Gifts in Kind: Over 2000 companies and almost 8000 individuals donate goods for redistribution to people in need locally and around the world. Major companies include Bloomberg, Ikea, Nestle, Barclays, Deutsche Bank, Swire, Nike International, H&M, Cathay Pacific, Carrefour, Cisco, Credit Suisse Group, IBM, Hong Kong Disneyland, Leighton, Langham Hotel, Louis Vuitton, Mandarin Hotel, Marks & Spencer, Columbia Sportswear, Timberland, Sun Hung Kai.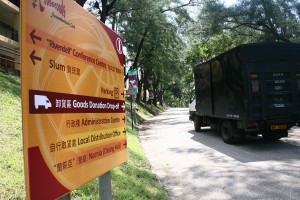 Design: Hong Kong Disneyland is partnering on design for future experiential education exhibits.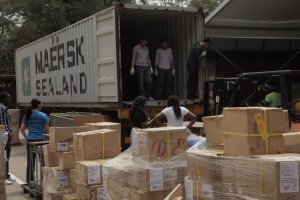 Humanitarian Transport: Transport companies routinely sponsor shipments or freight needs including, among many, APL, Cathay Pacific, CMA-CGM, COSCO, Crown, CTS, Dragonair, HACTL, Hamburg Süd, Hapag-Lloyd, MTR, Maersk, Santa Fe, OOCL, Zim.
Accounting: BDO (formerly Grant Thornton) gives all accounting services, including our annual audit.
Engineering: Arup provides expertise on our plans for development of this site.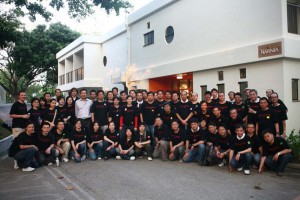 Building Projects: Swire, Gammon and others provide expertise for construction. The British Council and the Royal Bank of Scotland have provided additional sponsorship of building projects.
Architects: Nelson Chen & Associates give freely of their expertise for our planning.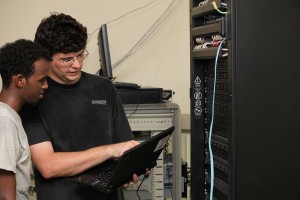 Information Technology: Microsoft has sponsored customised development of business process automation software. Cisco is a strategic partner, underpinning many of our technology needs and those of the people that we serve.
NGO/IGO Partners: We work alongside the United Nations, Oxfam, Red Cross, Rotary, World Vision. You can find our full list of sponsors here. 
We manage to meet all our expenses on a cash budget of just HK$19,000,000. This figure may seem surprisingly low but is due to the fact that, as above, we operate, whenever possible, on an in-kind basis, using donated services and goods.
For every $100 donated, we can distribute goods worth $900 in the lives of people in need, both within Hong Kong and internationally. We call it the Crossroads Equation.
Typically:
8%: administration
5%: fundraising and development
87%: programme expenses, of which:
o   50%: collection, storage and processing of approx 200 x 20' container equivalents of goods per year
o   37%: Global X-perience/Global Handicrafts services
24%: designated income, given specifically for the transport of humanitarian aid internationally.
40%: revenue generating activities of Global Handicrafts, the Silk Road Café and Global X-perience activities.
36%: general donations and funding grants.
Donations to Crossroads over HK$100 are tax deductible within Hong Kong. Tax deductible options for the United States, United Kingdom and Australia are also available. Please contact us for more information.